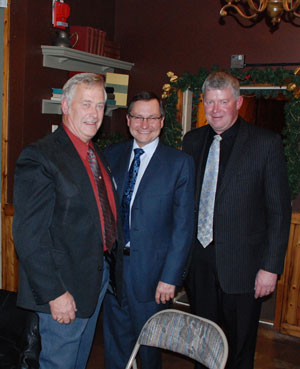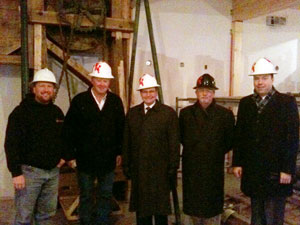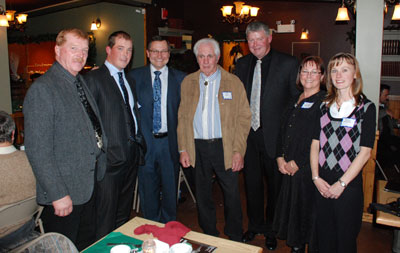 Alberta Premier Ed Stelmach and his wife Marie were guests at Rosebud Theatre Thursday evening, November 18.

    The occasion was a fundraiser for Strathmore-Brooks MLA Arno Doerksen and, according to Mr. Doerksen, "an appreciation evening for the province's involvement in helping to fund Rosebud's new conference centre."
    This was the premier's first visit to Rosebud Theatre and, he told The Mail, "it won't be my last".
    The premier and his wife drove down to Rosebud, after concluding the Thursday sitting of the Legislature.
    Following the play, they stayed overnight at the Rosebud Country Inn.
    The play they saw was The Secret Garden, which opened November 5 to rave reviews.
    Morris Ertman, Rosebud's artistic director told The Mail that "the audience on opening night leapt to their feet," giving a standing ovation following the performance.
    Also in attendance was Olds-Didsbury-Three Hills constituency MLA Richard Marz.    On Friday morning, Premier Stelmach and past-chairman of Rosebud Theatre, Jason Knibb, toured the new $5 million Rosebud Centre, scheduled to open in March of 2011. They were accompanied on the tour by Mr. Ertman and Mr. Doerksen.

UPDATE:

While in Rosebud, Stelmach visited the Mercantile Expansion Project, and was caught by cameras in the Harvest Room which displays an elevator head which came from the nearby Schultz farm– the centre piece is 100 years old. Pictured is Past Chair of the Rosebud School of the Arts Jason Knibb, MLA Strathmore-Brooks Arno Doerksen, Stelmach, Rosebud Artisitic Director Morris Erman, and Jason Ennis- Executive Assistant to the Premier.

This new addition to the Rosebud experience is slated to come on line in March, just in time for the spring show.