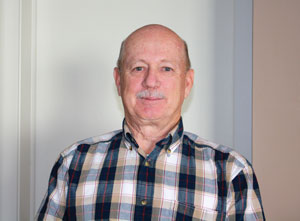 In a heated race that came down to just 72 votes Terry Yemen, has won the seat as Mayor of Drumheller.
    In a strong voter turn out with 2,471 residents casting a vote for mayor, Yemen captured 1,276 votes, 51 per cent of the votes over Tara Semchuk's 49 per cent. Going in, Yemen felt strong support and acknowledges Semchuk ran a strong campaign.


    "That was a nail biter," said a relieved Yemen.
    He is grateful for the support of the electorate.
    "I am very humbled and excited by the next three years. I think we have some awesome people in council, so it is going to be a good council to work with…It is a real good mix a good cross section of our community– they all bring something special to the table."
    The election came down to the final voting stations, at times about a dozen votes separated the mayoralty candidates.
    Semchuk was appreciative of all the hard work put in by her supporters and volunteers. With such a small margin, she has decided she will be calling for a recount.
    According to the municipal affairs web site, "The returning officer may make a recount if a candidate, official agent or a scrutineer shows grounds that the count of votes is inaccurate. The returning officer may also consider the number of rejected ballots, valid ballots objected to, or any administrative or technical errors. If a recount is requested, a recount application must be made by 4 p.m. on October 21, 2010."
    Jay Garbutt won a seat on council with the highest number of votes from all the candidates for councillor. He garnered 1,522 votes. He said campaigning was a great learning experience.
    "There are so many people whose concerns boiled down to wanting fair value for the taxes they pay, wanting their issues to be understood and recognized and all feeling we could get by and pull together on the same issues," said Garbutt.
    "It was so encouraging because it is so easy to lean towards negativity in politics and it was nice to know there is a lot of positivity out there ready to do some things a little bit differently."
    Tom Zariski also had a great night, garnering 1,373 votes.
    "I'm a little surprised, but very happy," said Zariski on Tuesday morning about his first stab into municipal politics.
    "I'm happy the voters have confidence in me, and I'll work very hard to fulfill their expectations."
    "On a team you need people with different skills and interests which compliment each other. We have a very good crew (on council)."
    Lisa Hansen-Zacharuk also gained a seat in her first election ever with 1,205 votes. She is elated with the results.
    "I am quite stoked, I have a long road ahead, but pleased with the results," said Hansen-Zacharuk. "We'll have to work together."
    She said her youth might have been a factor.
    "Everyone knows how vocal I am and many are looking for a new avenue."
    Doug Stanford fared well garnering 1,192 votes in the municipal election. His campaign demonstrated fiscal responsibility.
    "I kept a low budget campaign and stayed right within my means," said Stanford. "I don't fashion myself as a politician, I am there for the people, and I really believe in it."
    Rounding out this term's new council are incumbents Sharel Shoff and Andrew Berdahl. They garnered 1,088 and 1,020 votes, respectively.
    Shoff admits it was a hard fought campaign, and her experience may have played a role in her success. She is looking forward to working with the new council.
    "I reiterate, there are six people on council, they have to work together and that is  most important," Shoff said, adding she feels they can work together. "We all have different interests and I think that will be good for Drumheller."
    Berdahl won a seat for his second term in what he called a very good election for Drumheller.
    "Having a turnout like that, it's a very good sign for the community. The calibre of candidates was very high."
    "Now it's time to get down to work."
    Results are not official until noon on October 22.