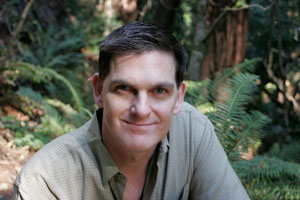 The Royal Tyrrell Museum 25th anniversary Speakers Series continues Friday, March 12 with Dr. Scott B. Sampson.
    Dr. Sampson is a Canadian-born dinosaur palaeontologist, evolutionary biologist, and educator who presently serves as Research Curator at the Utah Museum of Natural History, University of Utah.
    He is also pursuing a range of new projects focused on education. Appearing as "Dr. Scott the Palaeontologist," he is presently appearing on the PBS children's series called Dinosaur Train, produced by the Jim Henson Company. Sampson was also the primary scientific consultant and on-air host of the four-part Discovery Channel series Dinosaur Planet.
    On Friday, March 12, at 11:00 a.m., Dr. Sampson will speak on some of the latest ideas and controversies from his recently published book in a lecture entitled, Dinosaurs of the Lost Continent.
    Sampson's talk will explain how it was only recently that palaeontologists have learned that most dinosaurs—among them horned, duck-billed, dome-headed, and armored plant-eaters, as well as giant tyrannosaur meat-eaters and smaller "raptor-like" predators—existed on a "lost continent" known as "Laramidia."
    He will look at how so many giant animals were able to co-exist on such a diminutive landmass, why most of these dinosaurs were adorned with bizarre bony features such as horns, crests, domes, or spikes, and what factors may have led to the great extinction of dinosaurs at the close of the Mesozoic Era.
    Sampson's recently completed book, Dinosaur Odyssey: Fossil Threads in the Web of Life (University of California Press, 2009), is the first comprehensive review of dinosaur palaeontology for a general audience in more than two decades. After the talk, there will be a book signing event. Copies will be available for purchase.
    The Speakers Series are free lectures. This being the 25th anniversary of the Royal Tyrrell Museum, the Speaker Series is dedicated to 25 years of discovery: highlights of palaeontological research at the Royal Tyrrell Museum.