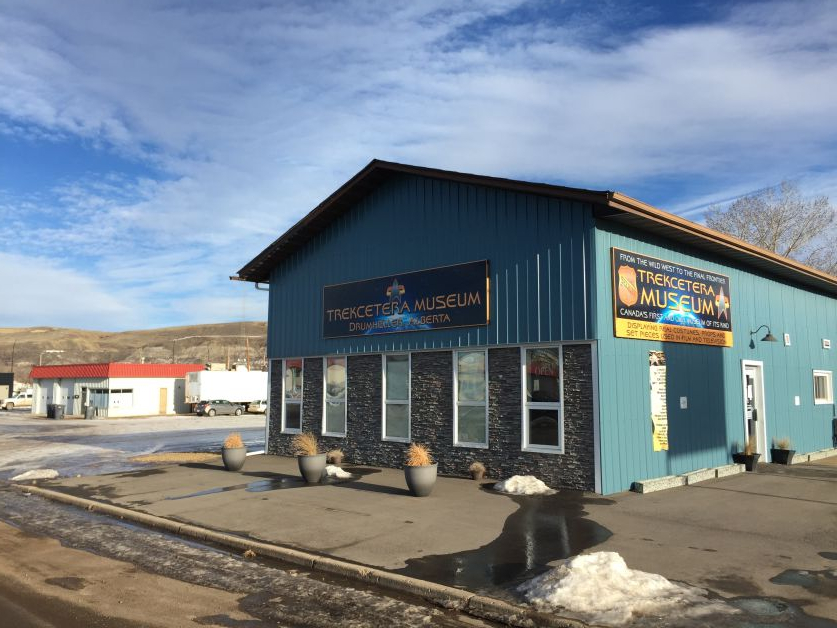 After just over a year and a half, Trekcetera, the Drumheller museum celebrating the television and motion picture industry with authentic costumes and props, is no more.
The owners of the Museum on Highway 9 made the announcement on Monday morning, December 17 on social media.
"It is with heavy hearts that we must announce the permanent closure of Trekcetera Museum. We wish to thank you all for your incredible support over the years. It has meant so much to us. We wish to express that every attempt was made to renegotiate our funding with a normal repayment structure. But it was not meant to be," it stated on its Facebook page.
Trekcetera opened in Drumheller in April of 2017. This was after ownership made the decision to move from Vulcan, Alberta, where it had been established for about three years. While Star Trek was certainly a focal point for the museum, it also featured exhibits from many other productions including Hell on Wheels, the Titanic and even items from the British television show Thunderbirds.
Fans of the museum are sharing their photos and memories of the museum on social media.
In its short history, it achieved the high honour on TripAdvisor, being rated the number one attraction in Drumheller and number seven on the top 10 museums in Canada.