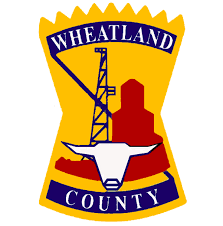 Wheatland County is going back to the drawing board with its Fire Services bylaw and will be working more with the fire departments and communities in the county to draft a fitting bylaw.
Wheatland County Council officially rescinded the draft of its Fire Services Bylaw at its December 4 meeting. Wheatland CAO Alan Parkin tells the Mail the draft of the bylaw had only received its first reading.
"Council rescinded it because there are a number of recommendations to be changed," he said. "In the new year, we will bring it back in a new form and move it forward. Council is still eager to get it changed so it will meet all the new requirements."
"There have been a number of modifications, so rather than continue on with the modifications, we felt it was best to rescind the first reading motion and go from there."
The new Fire Services Bylaw has been controversial from the get-go. The goal of the new bylaw was to amalgamate three older bylaws, bringing the departments into compliance with OHS regulations, limit liability and apply fire services in a consistent manner, with minimum levels of service.
The first reading was met with opposition from area fire departments, many felt they should have been more involved with the drafting of the bylaw. At a meeting in August of this year, the council agreed to sit down with representation from affected fire departments and communities before they proceed. They also asked the Alberta Fire Commissioners Office for input.
Parkin said these have been fruitful meetings. "There has been some really good input, the fire commissioner did a review as well and recommended simplifying the bylaw. With simplifying the bylaw, there will be a few changes to the structure of the bylaw, so we felt it would be more prudent to rescind the first reading. With bylaws, if it is just a textual amendment, you can do that, but once there are substantial structural changes to it, it is not a good idea to continue with it."
"We are going to take the bones of the bylaw, the input we have received and bring back a new bylaw in the new year with all of those recommendations. It will be a lot more fruitful."
He says consultations with the department will continue in the new year before it comes back to council. They hope to have the bylaw passed early in 2019.
In the meantime, the current bylaw is in place.
"There is nothing really critical except we wanted to get the bylaw updated so we meet current requirements because there have been a number of legislative changes in the last little while," he said. "We are getting to be more litigious in Canada, so we are just protecting everyone's interests. The main interests we are looking at are the volunteer firefighters and the citizens of Wheatland County to make sure they are protected in every fashion."