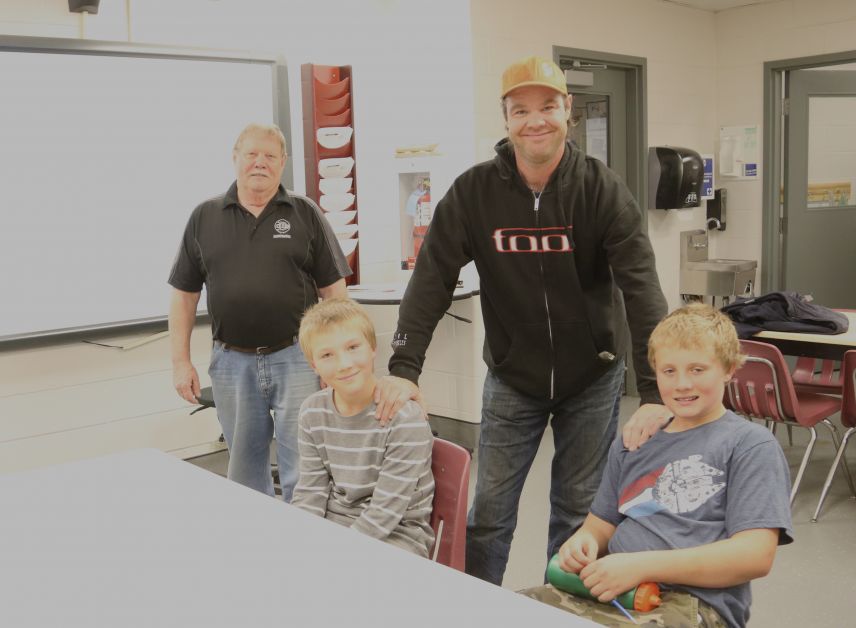 There are two more Ewings gracing the halls of DVSS this year, continuing a long family tradition.
Former associate principal, and math and science teacher, Don Ewing, was at DVSS to visit his twin grand children who just began Grade 7.
Don, himself is an alumni of the original Drumheller High School. He graduated in 1967. It didn't take long for him to make his way back
however.
He studied engineering and then education. In 1973, he began teaching in the valley at Greentree School. At the time, it was a junior high school. The very next year he moved up with the Grade 9 class to the high school.
A few years later his own son Ryan followed suit, attended DCHS and graduated in 1995.
Don's tenure at the school went from 1974 to 2010 when he retired from teaching.
This year saw Don's grandsons Brody and Duncan began Grade 7 at DVSS, continuing the family tradition.