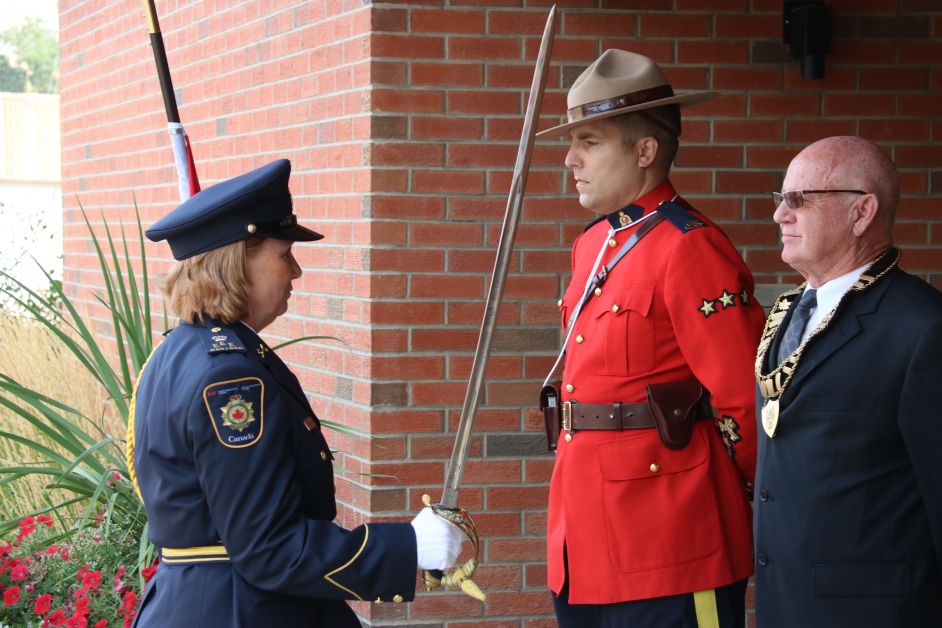 The Drumheller Institution marked its 50th anniversary with a Freedom of the Town of Drumheller parade.
A Colour Guard, along with former employees and family paraded from the Badlands Community Facility to the Town of Drumheller Hall on Saturday morning, September 9, to ask for permission to march on the town.
This was part of the 50th-anniversary celebrations that also includes a gala this evening at the Badlands Community Facility.