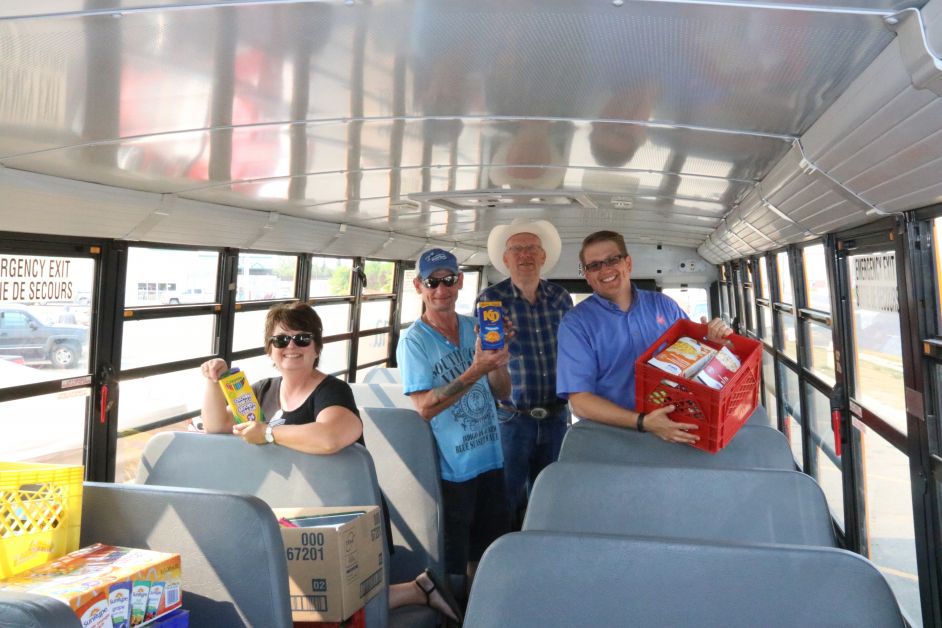 The community showed their support for those in need and was able to Stuff the Bus for The Salvation Army Food bank.

Stuff the Bus was held at the ATB Parking lot on Thursday, August 31. The community came out in droves to support those who use the local food bank.

Organizer of the annual event, Shannon Wade, was heartened by the community support.

"It always seems that the community pulls together and comes out in support," she said.

Jennifer Hillier of The Salvation Army tells the Mail they were down a little bit in food donations but were able to collect 1,753 pounds of food donations.

They did, however, see a jump in financial contributions and collected $4,209 in donations. This will be matched by Encana up to $3,000.

Hillier says she is grateful for Encana's contribution, as well as the hard work of Wade and the many volunteers who contributed their time.

She is also grateful to Hi-Way 9 Express, which sponsored a barbecue to raise funds for the food bank.

"It was a great event and as always support from the community was amazing," said Hillier.

She adds if anyone missed Stuff the Bus and still wants to donate, food donations can be dropped off at The Salvation Army Church or at the donation boxes in local grocery stores. Financial contributions can be dropped at the church or at The Salvation Army Thrift Store.