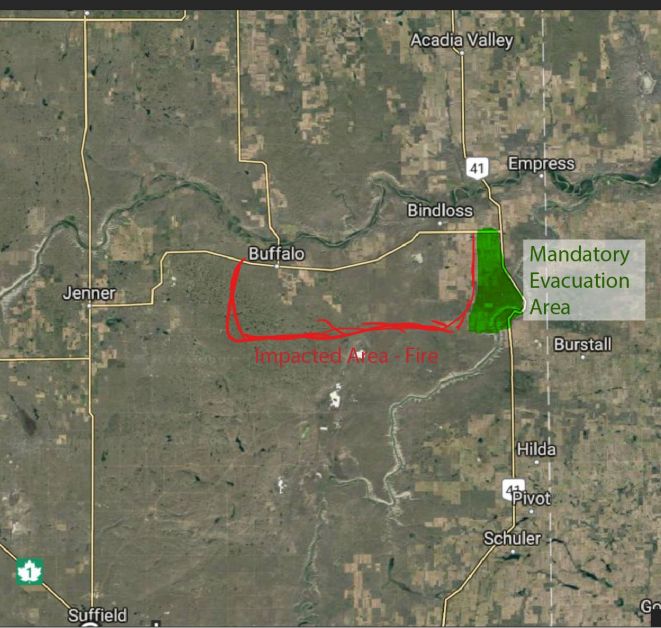 The approximate location where the fire impacted near Buffalo, Empress, and Hilda. The green area shows the mandatory evacuation zone during the oncoming blaze. submitted
Just before midnight on September 11, 2017, Oyen RCMP received a call to assist the Fire Department with evacuating rural residences due to an out of control grass fire.
The serious grass fire has resulted in the mandatory evacuation of residents in the area east of Range Road 2–3 south of Highway 555. This evacuation area extends east to Highway 41.

The fire was along the north bank of the South Saskatchewan River approximately 120 kilometres south of Oyen, Alberta and at around 1:45 a.m. was threatening approximately 15 homes.

Mandatory evacuations are complete, with over 40 residents currently registered at the emergency reception center at Bindloss School.

14 fire crews were on scene to battle the blaze and no injuries have been reported.

The public is reminded to follow instructions of emergency personnel and visit www.albertaemergencyalert.ca for continuing up to date information on wildfires in southern Alberta.

As of Wednesday morning, the situation has stabilized and the alert has since been canceled.