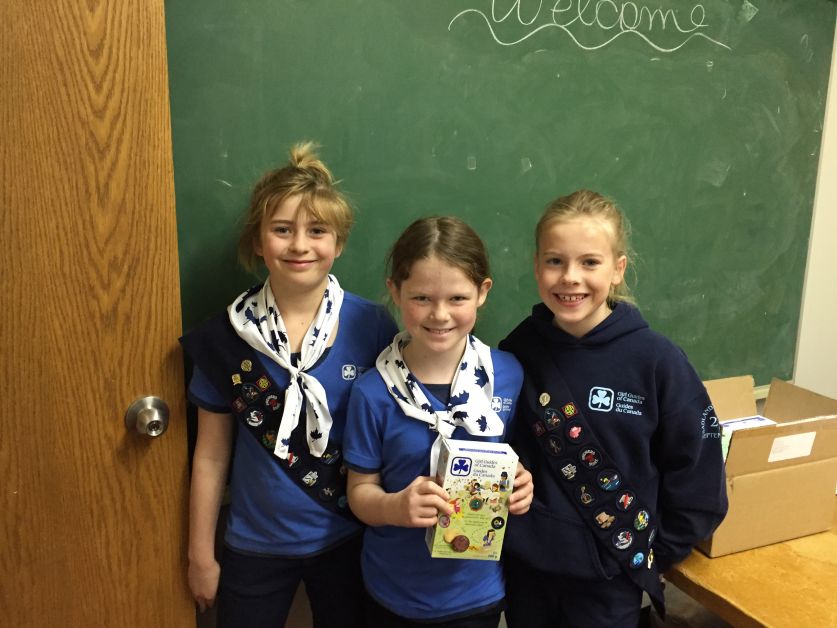 The Girl Guides are an institution that for over 100 years has supported young girls develop and grow.

The Drumheller First Girl Guide has continued that tradition offering programs for young girls from 5 to 17.

Donna Thomas has been with Girl Guides for 34 years. She sees great value in the program.

"I see a lot of girls gaining confidence, becoming independent little women," said Thomas, who is again a leader with the Sparks. "When you have them for two years in a row, they are shy at first but then they blossom into beautiful young ladies.
Whether it is the way we work with them or just giving confidence."

She says the guides also have the opportunity to direct their program toward what they feel are areas of interest.

The Guides program offer Sparks, Brownies, Girl Guides, Pathfinders, and Rangers. They typically meet once a week.

One opportunity that could come from the program is international travel.

"The girls have a great opportunity to go on international travel. It is a great three-year project to plan a trip. You learn how to fundraise, and then learn about flights and about technology in other countries," said Thomas. "The experience of just being out of the country in itself is phenomenal."

The Drumheller First Girl Guides are also looking for leaders at all levels. Girl Guides is rewarding to leaders as well.

"I can't say enough about the program, it is for women and for girls. That is why we need leaders to carry on," said Thomas. "It gives me a sense of accomplishment that I can touch one little life."

The Girl Guides will be at the Sports Recreation and Arts Expo.