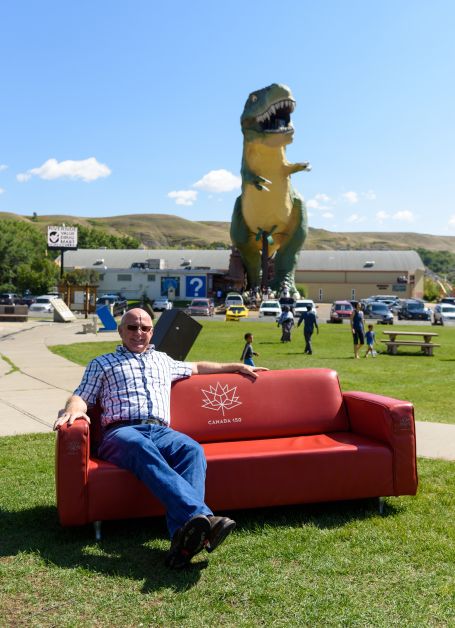 In celebration of Canada's 150th year, The Red Couch Tour is traveling across the country to get your opinion on what Canada means to you.
Spanning 63 days and 20,000 kilometers on the road in an RV, by September, the couch will have visited every Province and Territory in Canada.

All of the action took place on August 11 from noon until 2:00 p.m.

Even some well known Canadian celebrities have shared their thoughts on the country like Bubbles from The Trailer Park Boys which can be seen below.
Each person or group has one minute or less to share their pride. From there, the videos will be posted on YouTube and promoted through social media. The website will also host a digital mosaic of photographs taken during the tour, showcasing people met on the journey as a portrait of contemporary Canada.

To view your own video as well as people across the country, visit the Red Couch Tour website at www.redcouchtour.ca.

This unique tour is one of 38 signature Canada 150 projects selected by the federal government to create opportunities for Canadians to celebrate and build a sense of pride and attachment to the nation.