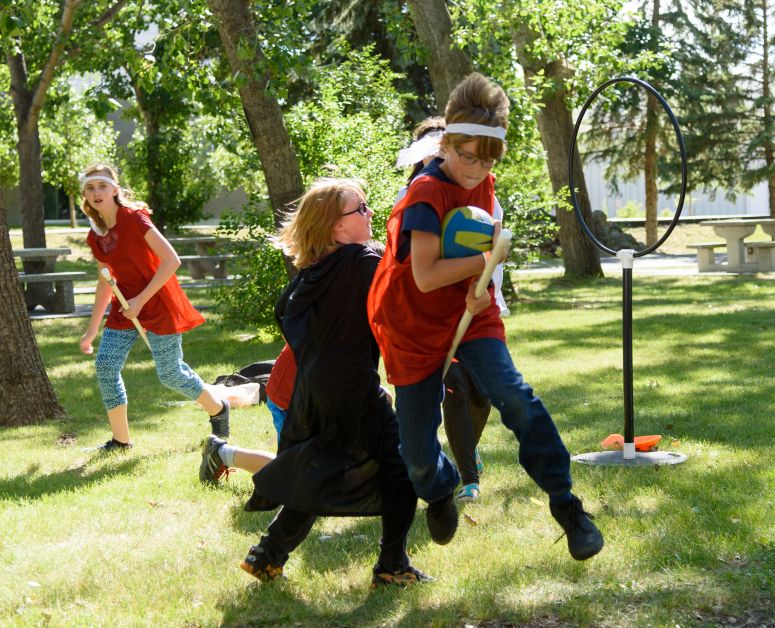 Harry Potter book worms came to celebrate the 20th anniversary of the first Harry Potter book release at the Drumheller Public Library on June 28, 2017.
The library was transformed into the Hogwarts School of Witchcraft and Wizardry with assorted props, costumes, signs and enthusiastic volunteers.
"We are so thankful to everyone that supported the event with donations, prizes, props, costumes, and everything else like time," said April Harrison, head coordinator of the event. "We are so thankful to everyone that gave up their time and their energy to really support this event."
The night unfolded with a sorting ceremony for each of the four houses; Gryffindor, Ravenclaw, Hufflepuff, and Slytherin.
"It was really great, we had a good turnout of adults and loads of kids," said Harrison. Participants of all ages were whisked away after the sorting ceremony to discover their fellow house members and explore the transformed library.
"I think they were so thrilled to be sorted and all the kids in the house welcomed them and really kind of took them under their wing," said Harrison.
Beginners Quidditch was instructed by University of Calgary Quidditch head coach Sam Mills. After a quick training session on basic rules, the individual houses were teamed up to play, ultimately gaining more points.
At the end of the night, Ravenclaw was able to claim the house cup for this year.
"We loved seeing the enthusiasm and creativity of the volunteers who helped bring this story to life," said Emily Hollingshead, Director of Library Services. "The response from the attendees was wonderful, and we look forward to preparing new surprises for them next time."
Nic Hewitt and Amy Hewitt dress up like Harry Potter for the fun filled evening.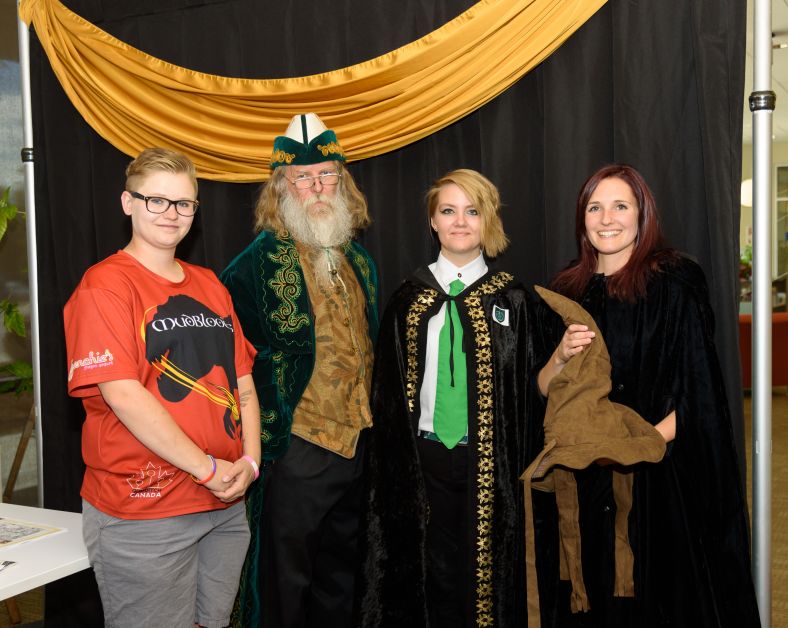 (l - r) University of Calgary Quidditch Head Coach Sam Mills; Volunteer Professor Dumbledore Lothar Malmberg; Volunteer Slytherin house leader Sarah Boe; and FCSS event coordinator and Professor McGonagall Volunteer April Harrison.