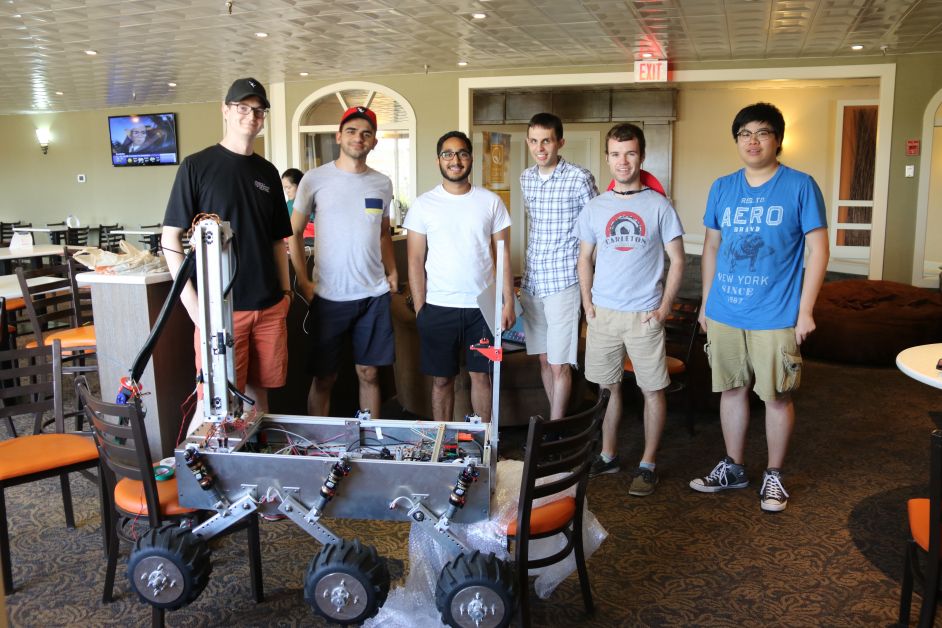 The Martian landscape of Drumheller was used to the fullest last weekend as the first Canadian International Rover Challenge took on the hills.
The University of Saskatchewan Space Design Team has organized the weekend. There was also a team from Carleton University in Ottawa and observers from the Missouri Institute of Design and Technology.
"The premise of the competition is there is an establishment of habitation on an extraterritorial body, in this case, Mars, and the university teams have to design a rover that assists that establishment," explains Justin Gerein, a member of the Saskatchewan club.
The rover teams were challenged with tasks such as retrieval of items in rough terrain or simulating prospecting for things such as resources or signs of life.
This is the first year of the Canadian event. Many of the students have traveled to other competitions including the United Kingdom, and the premier University Rover Challenges at the Mars Desert Research Station in Utah.
Gerein said Drumheller is well suited for the competition.
"It offers more opportunities for terrain that would be like on Mars; the dry, the rough, the iron rich soils," he said. "We could have gone to the Badlands of Saskatchewan and found similar terrain, but there is infrastructure here to support attendance."
The challenges took place throughout Saturday and Sunday at Midland Provincial Park and McMullen Island. Spectators came out to check out the action.