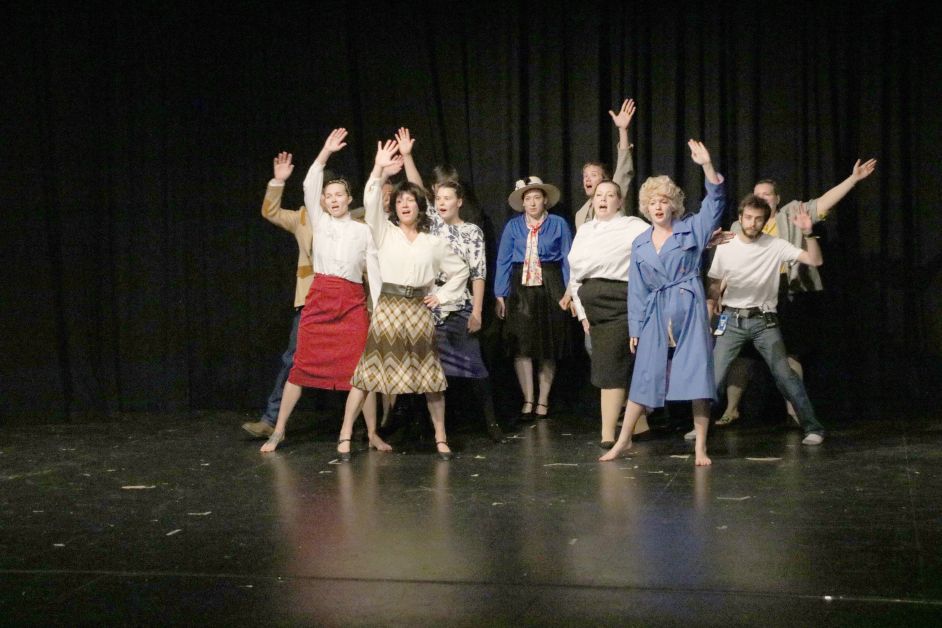 Kaleidoscope Theatre is about to take its audience on a colourful, campy trip back to the early 1980's workplace where chauvinism reigns in 9 to 5.
The live theatre group's summer production opens this week at Kaleidoscope Theatre. 9 to 5 is based on the 1980's film starring Jane Fonda, Lily Tomlin, and Dolly Parton, facing off against their chauvinistic boss played by Dabney Coleman. In 2009, with new music written by Parton, a musical version opened on Broadway.
9 to 5 tells the story of three women united in their contempt for a sexist domineering boss, who get in over their heads and hilarity ensues.
Becky Neuman is directing the musical and explains it takes place at a time when feminism had made great strides forward as women became a larger part of the workforce, however often it was in a workplace dominated by sexism, glass ceilings, and outright hostility. She said it is a balancing act to highlight the injustice in a campy comical musical. The show leaves the audience laughing but also with a message.
The production features a number of talented Kaleidoscope stalwarts as well as some new players to the stage, including DVSS alumni. The production also features live music.
The musical opens Thursday with evening performances from July 13-1 5 and 18-21 at 7:30 p.m., with a matinee on Sunday, July 16 at 2 p.m. Tickets are available by calling 403-823-PLAY (7529).