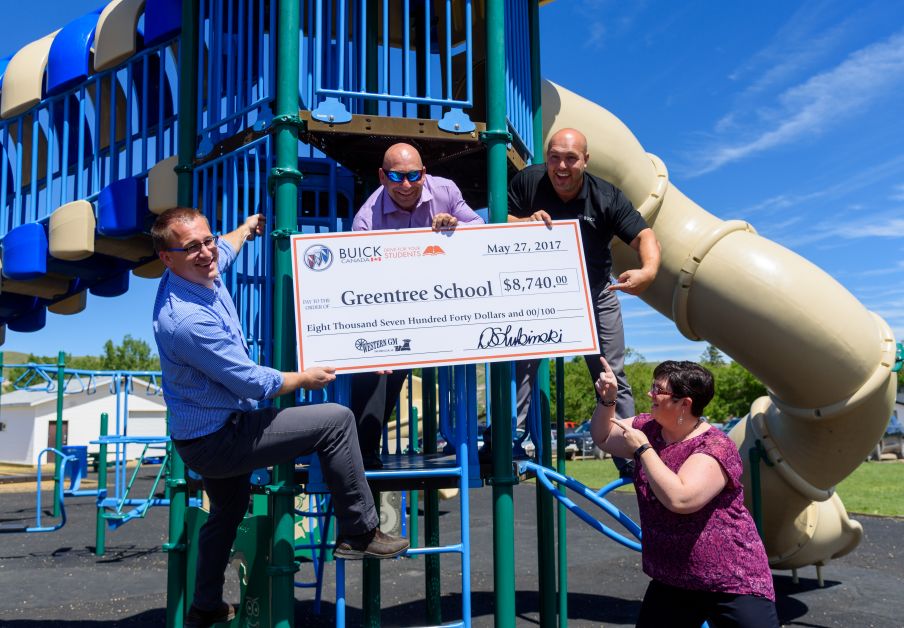 Western GM staff Murray Sutcliffe, Doug Lubinski, Brad LeDrew, and Greentree School Principal Erin Campbell-Bentley monkey around on the current Greentree School playground while presenting a $8,740.00 cheque towards the school's new accessible playground extension on June 20, 2017. (Mailphoto by Terri Huxley)

The new extension will the first of its kind in the valley and gives everyone a chance to be on the same playing field.
"It's just great to support the community like this," said Brad LeDrew, General Sales Manager at Western GM. "Greentree is just a fantastic school and this playground is just amazing and they've done just a great job so we're just excited to be apart of that."
With this cheque, the school is only $20,000 away from their goal amount.