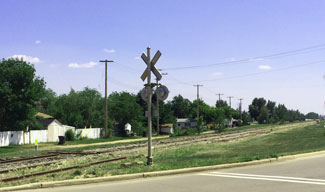 Photo of CN rail tracks removed beside Highway 10 in Drumheller. Photo by Bob Sheddy
Drumheller residents saw a dramatic change to the landscape this week as after nearly a century of being in place, the rails that divide the town were taken out. CN officially discontinued the line in January of this year and began the removal process this spring. CN Crews have been removing the railway tracks going through the town as part of CN's decommissioning of the line from Hanna to Lyalta. The railroad has been a part of Drumheller since 1913. At this point CN intends to retain ownership of the land.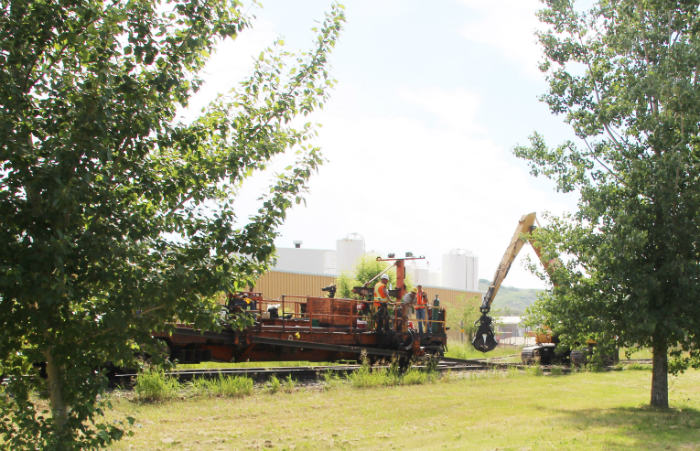 CN Crews and equipment dismantling the railway line in Drumheller this week.