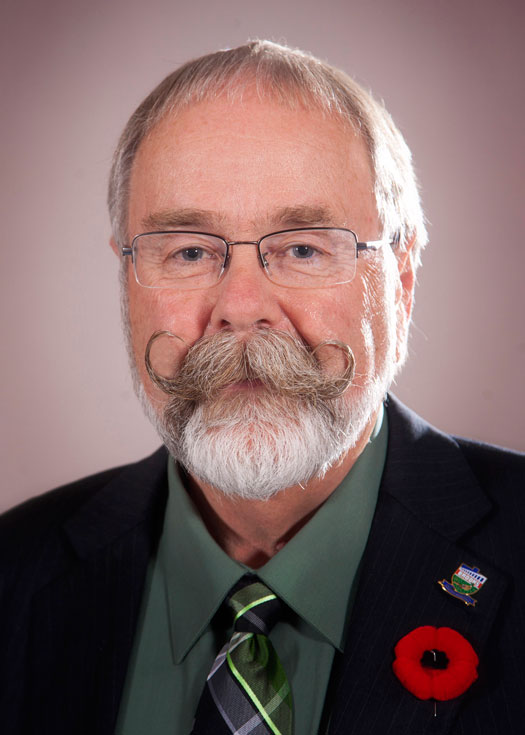 Mayor of Brooks, Martin Shields, is planning to take the leap from municipal to federal politics.
Shields, who has served the community of Brooks for one term as a councillor and is now in his third term as mayor, has declared his intention to seek the nomination of the Conservative Party of Canada for the newly formed Bow River Riding. He feels he could represent the area well.
The Bow River Riding now encompasses areas east of Calgary and includes the Highway 1 corridor east of Brooks. To the south it borders the Lethbridge and Medicine Hat constituencies, taking in Taber. It's northern-most border runs along Highway 27 taking in the communities of Acme, Linden and Carbon.
"There was no one coming from this area of the constituency, no one from the County of Newell, no one from the MD of Taber, no one from Wheatland," said Shields.
The Bow River Constituency came out of the most recent Electoral Boundary Commission report released in May 2013. Drumheller remains in the Crowfoot-Battle River Constituency.
It appears that it is early in the nomination process, and Shields says there is no nomination date set.

There have been a couple of others in the area who have shown some interest in the nomination, but he says they will never be sure until the process is underway.
To be considered as a nominate he has to collect a prescribed number of signatures from membership.
"One of the challenges is that people are used to the provincial scenario of leadership where you buy your membership at the door and vote," explains Shields. "Voting for a nomination federally is very different. You have to have your membership three weeks in advance of the nomination. That is something that catches a lot of people, not realizing you have to have a membership that far in advance."
He is working to get that message out.
Shields has roots firmly planted in the area. Born near Lethbridge, he grew up on a farm and spent 30 years living in the County of Newell. He feels he has a good understanding of the needs of the area.
"At the municipal level I have a lot of understanding of the issues, both rural and urban," he said. "This is a strength I do have."
Paul Author, a talk show host on the Miracle Channel who lives near Monarch, has also declared his intention to seek the nomination.