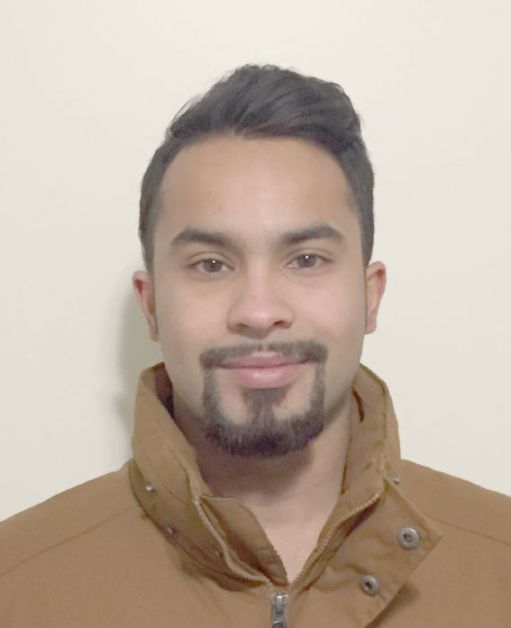 Employer: Drumheller Valley Secondary School.
Occupation: Teacher.
What do you like most about your job? I have an opportunity to impact lives day in and day out.
Dream Job? I'm living it.
How long have you lived in the Valley? I've lived here since September 2016.
Where are you from originally? Toronto.
What do you like most about living here? Waking up to the scenic view of the Badlands each day.
If you could travel through time, when and where would you like to visit? Barcelona, because I am a soccer fanatic and I'd like to watch my favourite team play. Barcelona also has a lot of history and beautiful beaches, so it would be ideal!
If you were stranded on a deserted island, what three things would you bring?
1. A Fishing Rod-so that I could have some food to eat.
2. A solar powered Stereo with ample amount of CD's (music is a must).
3. A soccer ball to play with.
Choose one thing to eat for the rest of your life? Pomegranates.
If they were making a movie about yourself who would play your part? Johnny Depp.
What song/sound would you like to play whenever you enter a room? Papoose -"Born to Win".
If you had your own band, what instrument would you like to play? Drums.
Favourite Books? Talent is Overrated~Geoff Colvin.
What superpower would you want? Unconditional Love.
Any words of wisdom? Success requires hard work and dedication. Success is not a destination, it is a journey. So if you really want success you will never stop putting in work!