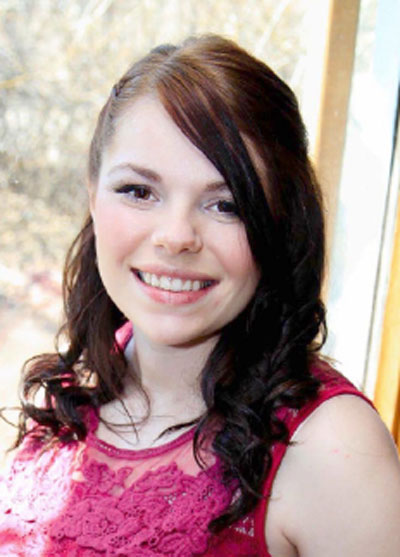 Age: 28.
Employer: Correctional Services of Canada.
Occupation: Correctional officer.
What do you like most about your job? Influencing someone to become a better person.
How long have you worked there? 3 years.
Where was your very first job? Canadian Tire.
How long have you worked in the Valley? 3 years.
Where are you from? Exeter, Ontario.
What do you like to do while on vacation? Relax and soak up the sunshine.
If you could travel anywhere in the world where would it be and why?
Africa because I want to go on a real safari.
If you could travel through time, when and where would you go?
1980's Poison concert to see Bret Michaels in his prime.
If you were stranded on a desert island and could bring three things what would they be?
My phone, a book, my husband.
Who has the biggest influence on your life? My daughter.
Favorite movie?
The Dark Knight.
If your life had a theme song what would it be?
Ain't No Mountain High Enough by Marvin Gaye and Tammy Terrel
Favorite book?
The Dirt: Confessions of the Worlds's MostNotorious Rock Band - Mötley Crüe biography.
Favorite food?
Pizza.
Ski or snowboard?
Ski.
Favorite winter outdoor activity?
Running to the nearest warm place.
Favorite season?
I like them all for different reasons.
If you had to go without one of these two things, what would you give up, cell phone or microwave oven and why?
Microwave, you can heat things with a real oven.
Any words of wisdom that you live by or like to share?
Be yourself!