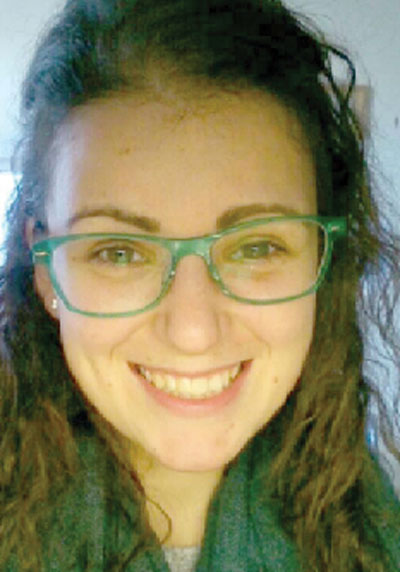 Age:29
Employer: The Salvation Army.
Occupation: Community and Family Services worker.
What do you like most about your job? When God heals people and answers prayers for our clients.
How long have you worked there? 7 months.
What was your very first job? Paper route.
How long have you worked in the Valley? 1 year.
Where are you from? Swift Current, SK.
If you could travel anywhere in the world where would it be and why? Mbita Kisumu, Kenya to visit friends.
If you could travel through time, when and where would you go? When the Israelites were freed from slavery.
If you were stranded on a desert island and could bring three things what would they be? Bible, my husband and our board game collection.
Who has the biggest influence on your life? Jesus Christ.
What do you like to do while on vacation? Swim in the ocean.
Favorite movie? Selma.
If your life had a theme song what would it be? I Will Wait - Mumford and Sons.
Favorite book? The Hiding Place by Corrie Ten Boom.
Favorite food? Fruit pie and ice cream.
Ski or snowboard? Snowboard.
Favorite winter outdoor activity? Skating at a rink with a fire pit.
Favorite season? Summer.
If you had to go without one of these two things what would you give up, cell phone or microwave oven? Microwave.