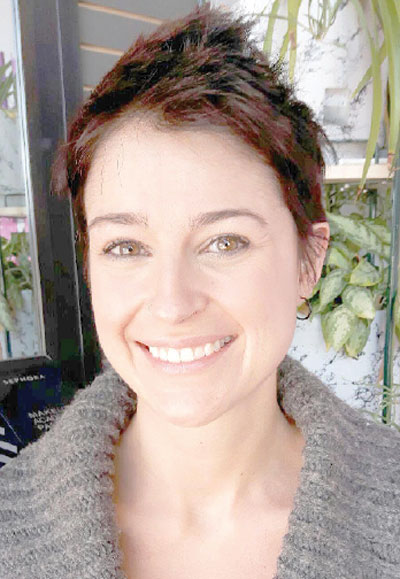 Nancy Peterson
Employer: Bold Efexx and Beauty Obsession By Nancy.
Occupation: Hair Stylist and Microblading Technician.
Dream job: Stay at home mom. I miss my kids when working.
Favorite part about your current job: I help enhance people's existing beauty by shaping already beautiful brows.
How long have you been at your job? Since the beginning of September.
Where are you originally from? The Red Deer area.
What are three words to describe yourself? Energetic, driven, thoughtful.
What would you prefer? Chocolate or celery? Chocolate. Unless the celery has chocolate on it.
If you could hang out with anyone from anytime, who would it be and what would you do? Cleopatra because she was a very strong woman. We would just chill in the spa all day.
If you had a theme song for your life, what would it be? The Titanium cover by Madilyn Bailey.
What activities do you do? Soccer and softball.
What is your favorite sport? Soccer.
If you had your own band what would you play? I would be the singer.
If you had a superpower what would it be? To be able to decode the true meaning of what people say.
What is your favorite winter activity? Skating with my kids.
What is the cheapest but most meaningful Christmas gift you have ever received? Anything homemade by my kids.
Words of wisdom you live by: Live for yourself, if you start loosing that you need to start loosing people.