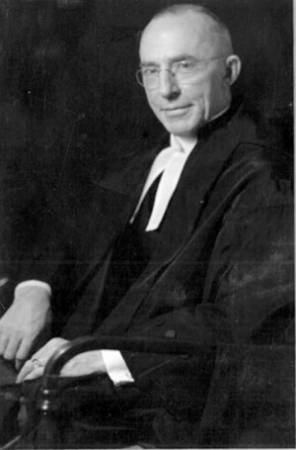 Drumheller's history is certainly colourful, and one of those characters that jump off the page is Willard Roy Sandercock.

    Sandercock was born in Woodstock Ontario in 1891. A tragic up bringing, his father died when he was just 14. When he completed high school, he came west to join his brother, who was a dentist in Calgary.
    According to the Hills of Home account, written by his daughter Mary Lou Richardson, he began to work with the law firm of A.H Clark. He worked in the office during the day, and in the late afternoon attended lectures at the court house. He passed his exam.
    His career would have to wait as World War I broke out.     
    In 1915, he enlisted and joined the 7th Calvary Ambulance, and he departed for France before the year ended.  He obtained a post as an officer candidate and became Lieutenant of the 9th Field Battery, 10th Brigade of the Royal Canadian Military.
    He served until 1918 when he was injured and returned to Calgary.
    According to Stan Schumacher, who became his partner years later, Sandercock's service during wartime was counted toward his articles and he was able to become a member of the Alberta Law Society in 1919. He achieved the highest marks in Alberta on his examinations.   
    In 1920 he came to the valley, and partnered with J.H McIntyre. The two broke ties in 1928, and Sandercock practiced alone until 1966.
 According to Wendy Bilson, daughter of Sandercock, those were long hard days in the office.
    "My father had many memorable cases he told us about, he was here when all the mines were here," said Bilson. "He used to work long hours, but said he could go across the street and get a bucket of beer and come back to work."
  As a bachelor, he lived in rooms behind the office.
    In 1927, he married Yvonne Blanche Begin from Rhode Island, and together they had two daughters.  Yvonne passed away in 1936 and he remarried in 1938 to Eileen Foster. She too passed away in 1957.
    During his career, he was heavily involved with the community. Professionally he served as the City of Drumheller solicitor for many years, and became a member of the King's Counsel in 1943. He was heavily invested in the Masonic Order and became an original and life member of the Drumheller Shrine Club. During World War II, he was active with the Sea Cadet League, and a member of the Royal Canadian Legion.
    He took his politics seriously and was named a life member of the Progressive Conservative Party. He was a recipient of the Canadian Centennial Medal.
    Sandercock had built up a reputation, and when a young lawyer named Stan Schumacher was admitted to the bar, he came home to the valley with hopes of partnering with Sandercock.
    "When I came to Drumheller in late 1963 to begin practice, I came to see him to see about joining him, he said he had a partner once, and swore he would never have one again," said Schumacher. "He was my dad's lawyer and I knew him through politics because he was a conservative."
    Schumacher went to Camrose to practice for a couple years to cut his teeth in rural law practice, and in 1966, Sandercock was open to the idea, and the partnership was formed.
 Schumacher said Sandercock certainly had a presence with his gruff demeanour.
    "He was fairly gruff, but he was a good person, It was just his nature. He walked really erect as if he was still on the parade court, that's just how he carried himself," said Schumacher. "He had a gruff manner, and I think it intimated people. I do not think he did it on purpose, but he was never nasty. Anyone who worked with him always stayed."
    Schumacher laughs recalling when he entered politics, Sandercock didn't think he could win. After he won, he tried to talk Schumacher into resigning his seat for another prominent conservative who lost his seat.
    The partnership didn't last very long, as Sanderock's health began to fail.  Sandercock passed away on September 10, 1969.
    "I am just so thankful I had the opportunity to work with him," said Schumacher.
    The law firm that Sandercock founded is now over 90 years old, and he is remembered fondly.