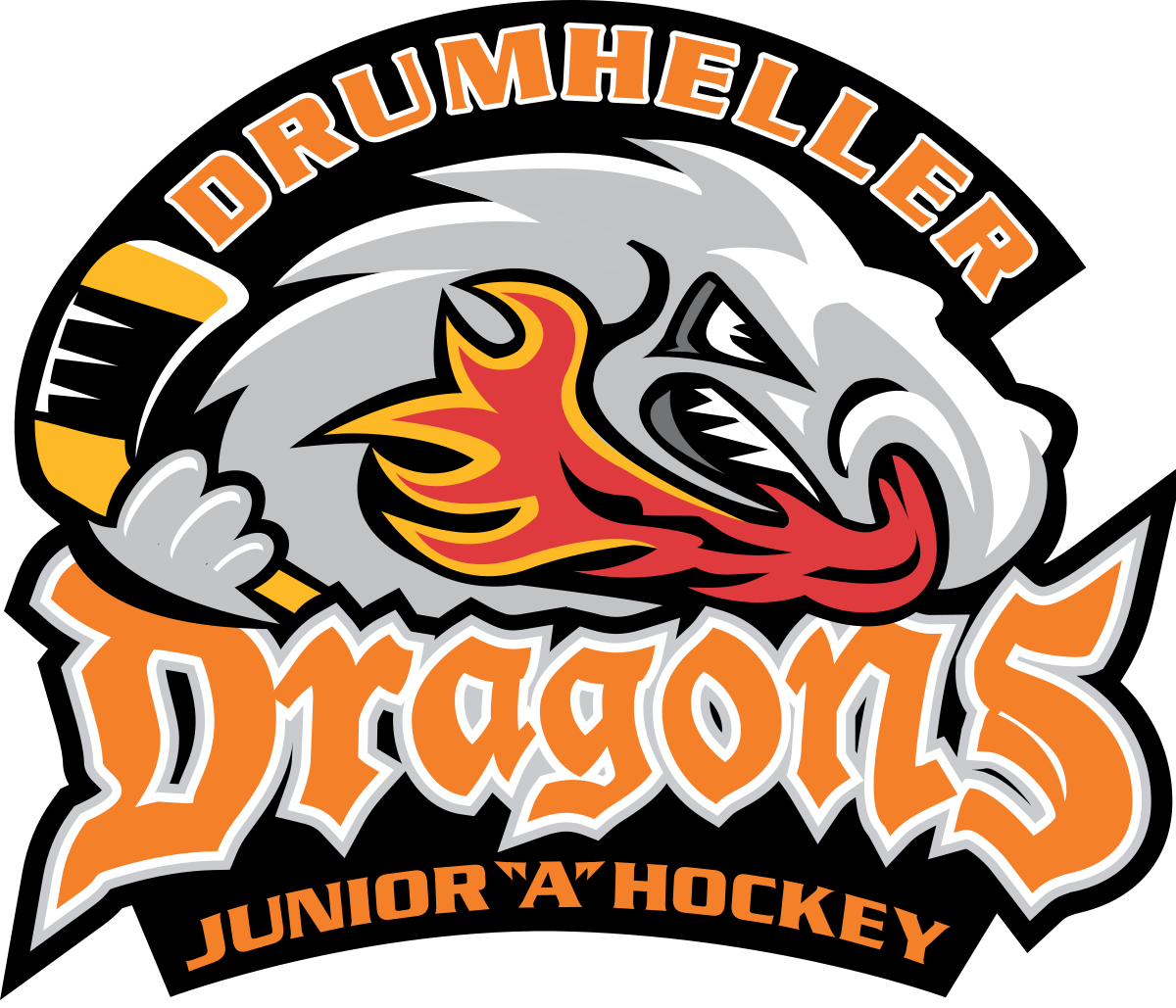 Some Dragons are on the move after the team announced a number of trades and player commitments this month.
Brothers Scout and Roc Truman have committed to attend and play for the U Mass Lowell River Hawks of the NCAA Hockey East Conference.
From Lethbridge, Alberta, the Truman brothers are playing in their first full season of junior hockey. Sixteen-year-old Scout is a 5'10 left winger who through 22 games has scored 3 goals and added 13 assists for 16 points. The skilled playmaking forward is the youngest player in the AJHL this season and played last season in the CSSHL with Yale Hockey Academy.
Roc Truman is a 5'11 seventeen-year-old center who through 29 games this season has scored 13 goals and added 12 assists for 25 points in his first year with the Dragons. Roc is a shooter who uses his size and grit to play effectively around the net. Roc also competed in the CSSHL with the Yale Hockey Academy Prep team located in Abbotsford, British Columbia.
The Drumheller Dragons have completed a trade with the Melville Millionaires of the Saskatchewan Junior Hockey League acquiring the CJHL rights of Regina prospect Dylan McCabe.
McCabe is a 6'1 left shot defenseman who started his Junior A career with the Weyburn Redwings. With 111 junior games played, McCabe brings a wealth of experience from a tough and respected League. In 22 games played this season with the Redwings, McCabe has contributed 2 goals and 12 assists. He was the assistant captain before being traded to the Melville Millionaires in a November 24 transaction.
The Drumheller Dragons announced the commitment of twenty-year-old goaltender Hunter Virostek to Albertus Magnus College in New Haven, Connecticut. The Falcons will debut in the fall of 2019 in the Division III ranks of NCAA College Hockey.
From Turner Valley, Alberta, Virostek earned a starting position with the Dragons in his first season three years ago.In three seasons, the 6'1 goaltender has played in 110 regular season games and 13 play-off games. This season he has played 1258 minutes and holds a 15-win 6-loss record with a 3.10 GAA and .894 SV%.