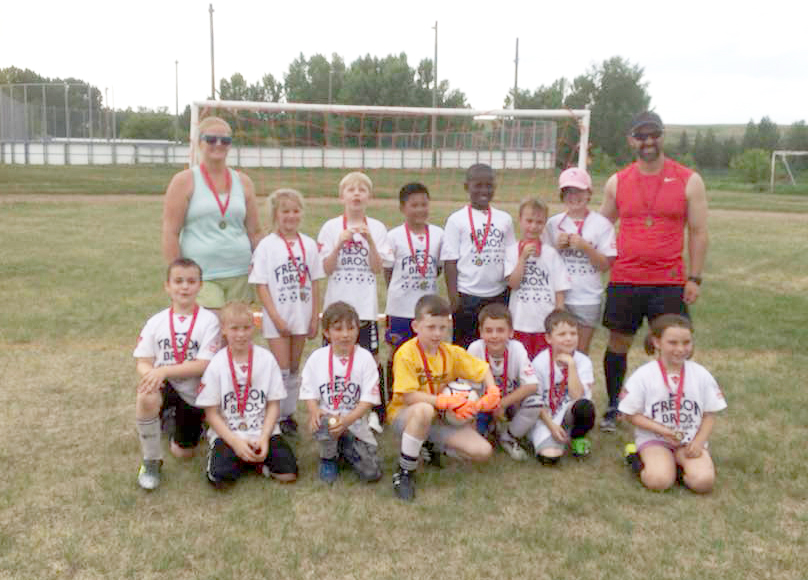 The Under 9 Drumheller White Blizzards soccer team captured gold at the Annual Carbon Sports Day Soccer Tournament on Saturday, June 9.
There were 8 teams split into two pools of four teams with each playing a round-robin schedule to start the tournament.
The Drumheller squad opened the tourney with a 3-1 win over Irricana B in Pool B play. In the Blizzards' second game, they played Carstairs B to a 1-1 tie. The Blizzards completed round-robin play with a 2-0 win over Didsbury. This put the Blizzards in first place in Pool B where they met Irricana A in the gold medal match as they had finished first in Pool A.
The Blizzards went down 2-0 at halftime but did not quit and completed the ultimate comeback by scoring 3 goals in the second half to win 3-2.
Coaches Gavin Makse and Andrea Nyrerod were very proud of the teamwork and effort put forth by all team members.