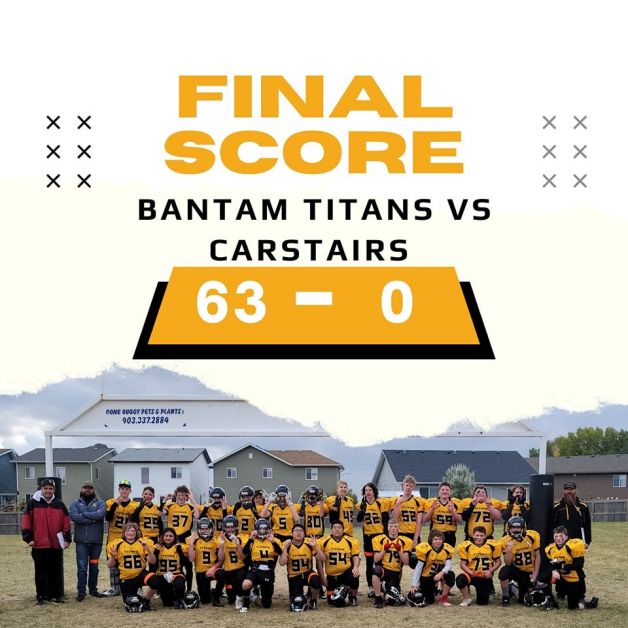 The Bantam Titans are cruising through the season with an undefeated record.
The Bantam Titans are sporting a 3-0 record. They topped Ponoka 49-6, beat Airdrie 53-26 and last weekend went head to head with Carstairs and came up with a win.
"Carstairs is a new program, and it was 63-0 by halftime," said coach Brad Iverson.
The team was able to get a lot of their players in for in-game experience and did well on special teams and returns.
He notes that he has been on the receiving end of these types of games and it is important to be respectful of their opponent.
While they have a strong record, there are a few teams this season that are also going undefeated, but they may not see them until the playoffs.
"It looks like Strathmore and Olds are both undefeated and we don't see them in the regular season, so it looks like maybe come playoffs, it will be a real test. They are both playing really well."
He notes the Bantam Titans were in Calgary during the preseason for a Jamboree, and were up against tougher teams that challenged them to improve their game.
Next up is Springbank for the Bantam Titans who are also having a fairly good season, and might challenge the Bantams a little more.
"If we play our games we should do really well against Springbank, but they are looking like a stronger team," said Iverson.
They will also be playing Hanna in the near future, before the season begins.