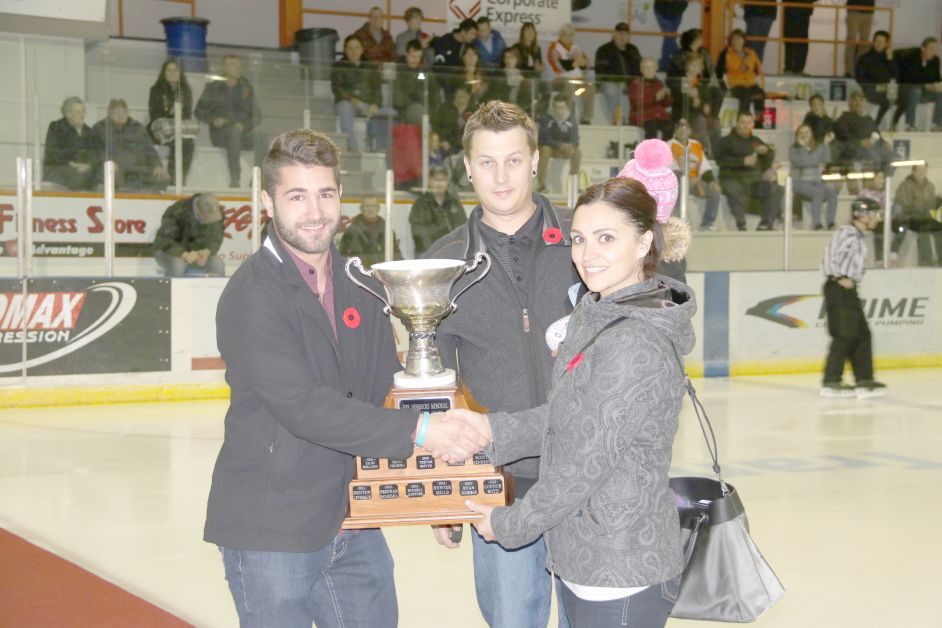 One of the most prestigious awards for the Drumheller Dragons is the Jeff Hendricks Memorial Scholarship, which has supported young people in the community with approximately $23,000.
The scholarship was founded in 2006. Its primary goal is to provide a scholarship of $1,500 to a deserving Drumheller Dragon. On November 6, the Dragons held their annual Jeff Hendricks Memorial Game to honour the man, and to raise awareness and funds for the program.
Hendricks played for the 1980-1981 Drumheller Junior A Falcons. In that season, he was fifth in the league for points with 29 goals and 60 assists.
His passion for the game continued long after his tenure with the Falcons and he also coached and scouted. He passed away in 2006.
To receive this award, a player must show a real passion and commitment to the game of hockey. The winner must be respected by his teammates and be a leader on and off the ice. Most of all, the recipient of this award must possess a love for his teammates and a willingness to do anything for them.
Beyond the Dragons scholarship, each year it funds a young player that attends the Dragons hockey school. It also provided a scholarship for Christina Hodgson who excelled on the ice as part of the Mount Royal Cougars.
Last season Connor Boyd was the recipient of the Jeff Hendricks Memorial Scholarship.