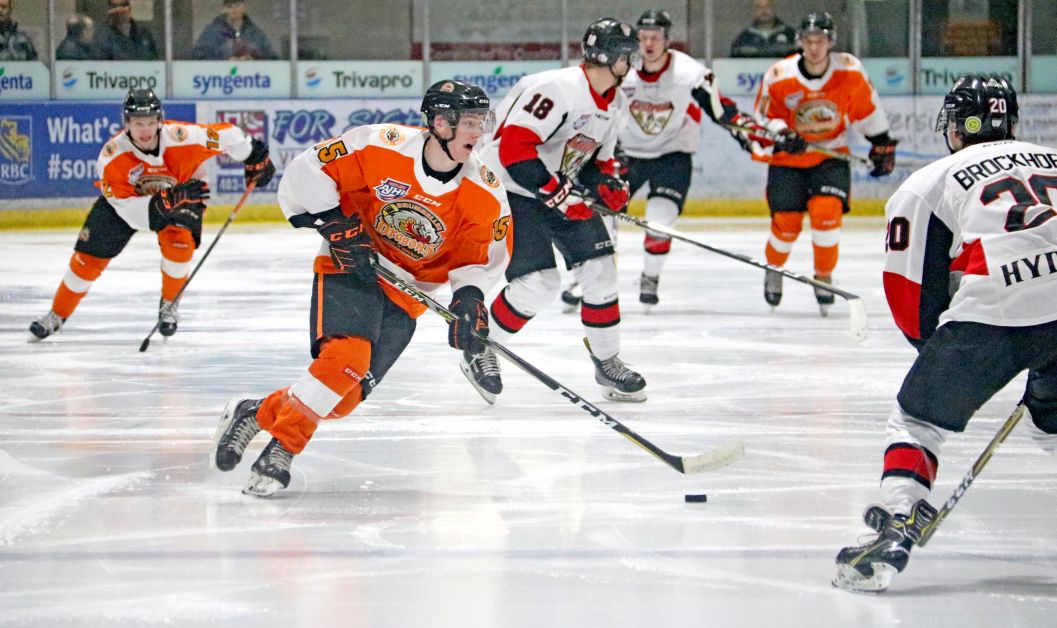 Coming off a six-game winning streak earlier this month, the Dragons have lost three in a row with two of those in overtime as the team comes off a 2-1 loss to the Camrose Kodiaks at home on Saturday night.
Jordan Taupert notched the first goal of the game on the powerplay in the first period, assisted by Shane Ott and captain Markus Boguslavsky. The Kodiaks waited had to wait until early in the second period for their own powerplay goal. The third went scoreless and the teams went into overtime for just over 2 and a half minutes before Camrose scored the game winner.
The Dragons have been a team to beat all season, maintaining second place in their division behind the Brooks Bandits who are not letting go of first place with an unprecedented record of 32-3. The Dragons trail behind at 22-11and 46 points so far this season, and could've used a two-point win against the Kodiaks, who are nipping at the Dragons' heels in third place with 41 points.
Drumheller ended a road-stretch on Saturday which saw them lose 5-2 to Brooks on Friday, December 14, after a 4-3 overtime loss to the Olds Grizzlys on Tuesday last week.
The Dragons were on the road Tuesday in Okotoks (results not available at press time), but will be back in the den on Saturday for the last game of 2018 when they host the Olds Grizzlys. Game time is at 7:30 p.m.