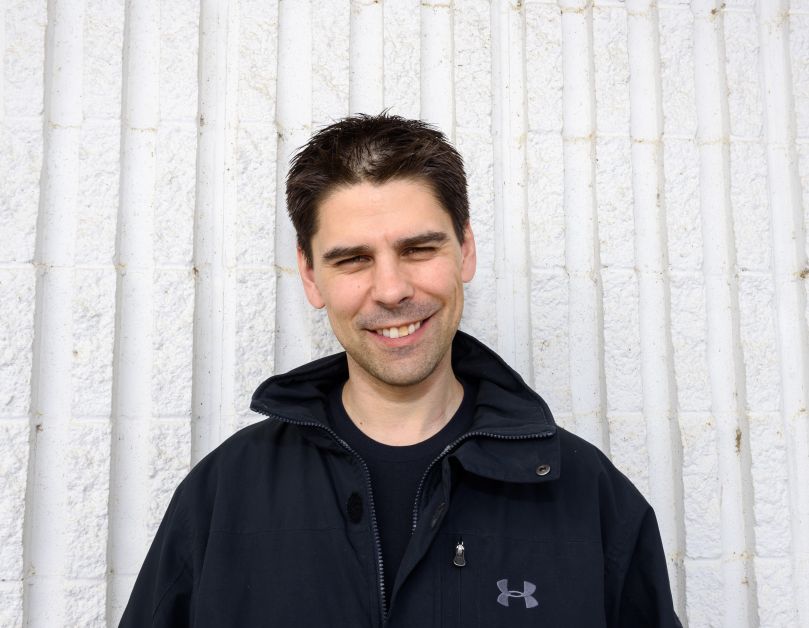 After a successful season, the Mail sat down with Dragons Head Coach Kevin Hasselberg to reflect on the 2017-2018 season.
Q How would you sum up the season as a whole?
"It was a good success. The first year transitioning into a new community, a whole new staff, the ownership group, the management committee, I think everybody clearly Number one is passionate about the community first and foremost and are extremely passionate about having the Drumheller Dragons in the community that was really evident in the final game of the year when there was 1400 people in attendance watching and supporting. It's a hockey town with an absolutely fantastic facility and I'm really excited into transitioning into next season now."
Q What were some of the highlights for you?
The players first and foremost, just a tremendous group of young men. They are very committed and I think the fans would have seen that with their efforts on the ice. They're a joy to be around and certainly going to miss having them around the rink and the community over the summer but definitely excited to get back to work with them. I thought just the transition into Drumheller itself and having the whole culture centered around being in the Valley is unique and something other teams can't offer in their programs. I'll never forget exercising and doing our fitness in the hills with the players and watching our poor assistant coach try to keep up. He's in tremendous condition and he's an athlete but just to run the hills is something new for all these guys including the players. The whole team of people who are involved with the hockey team from the management committee to the billets and to the sponsors – it very much is a family and people invest in this not as a job but as something that they would connect as closely as being a family member and it was always received that way so just being in that environment makes your experience that much better.
Q What was the funniest thing to happen during the season?
I don't know if the fans would have noticed this but for whatever reason our players would always toe-pick on the ice. We would actually capture 5 or 6 guys that would be just skating with nobody around him and absolutely fall flat on their face whether it was games or practices or anything and it was funny but then it almost became annoying and it was just the weirdest thing I have ever seen. It carried on a bit of its own identity by the end of the year. You couldn't help but notice it so that was a funny moment for us but then I think the other one for me was when we pedal biked in the hills and one of our players front tire fell off and he went over the handlebars. He wasn't hurt thank goodness but certainly after we found out he wasn't hurt it created a lot of chuckles. I think it's one of those things you have to have time to think about but certainly there is going to be a lot of moments that we can reflect on and have a good laugh about.
Q What were some lowlights of the season?
I never refer to them as lowlights. I think they are opportunities to learn from and get better and I can't really point anything being that it was our first year together as a family and bringing this team together and implementing my own philosophy's and how we want to play and conduct ourselves. Obviously the lowest light is shaking hands and saying goodbye to the kids like they battled so hard and they all believed in the process and each other and to lose out in game 6 to the Brooks Bandits of all teams, I wouldn't say it's a low light but certainly it's just time to say goodbye and you never want to say do that.
Q Is there anything you would have done differently?
There is always things that you are going to do differently and I think that is what the process of development is all about. So I don't think we would necessarily change anything as far as the course but we are going to make adjustments moving forward and we are going to seek improvements in how we do things and it's all about learning and finding ways to get better. I think if you look at things and start to dwell on them it's a reflection of how you are going to be moving forward too so I wouldn't change a thing to be honest with you. We learned a lot this year about each other and when you have your exit interviews and everyone's got that same enthusiasm and passion when we talk about next season then you know you are doing something right.
Q Why did you decide to become coach for the Dragons this season?
Opportunity first and foremost. I knew they were going through a coaching change and when I think about the Drumheller Dragons my impression of them as a coach on the other bench when I was with the Olds Grizzlys was that I always loved coming here. It was such an enthusiastic atmosphere and the people were so engaged right from the ownership. The owner and the general manager were selling 50/50's in the stands and you don't always see that. Everybody was willing to chip in and be apart of the process and it hasn't changed one bit so I love the small town atmosphere. I grew up in this Valley, not particularly Drumheller but the Red Deer River Valley north of Duchess, Alberta, so I'm very familiar with the coulees and it just feels like home. It was a great first year and I'm looking forward to getting my family here.
Q Starting last fall when you picked up this team, what were you expecting and what were you surprised by?
I think I came in completely open to whatever. I was fortunate when we started talking about this position because they were still playing so I had an opportunity to watch them play and they were a really young hockey team. They committed to building the program that way so I was somewhat familiar with all the players and got to know them well over the summer. Like any Junior Hockey season you are going to be thrown curve balls, but for the most part we kept our roster consistent throughout the season and basically there one more year experienced and you are going to get that experience and apply it to the results and these kids put in the work and earned better results. Next year should be no different.
Q A lot of players coming up will be 20 next year. With AJHL's restrictions limiting 20-year-olds to 6 on a roster, will this be a hard decision come next season?
I think that when you are prepared, decisions get a lot tougher and I think a lot of work we did this year is going to prepare us for our decisions we have to make. Obviously we can't bring back nine 20-year-olds into the program so we are going to evaluate based on what the long term goals are for the organization and make decisions that are going to allow us to pursue what Mission 6 is for us. What makes it hard is because you are attached to all these young men and they all deserve to play at this level and they all will play at this level it's just unfortunate that not all of them will be playing here. They understand that and the business side of how the Junior A hockey ranks work. It's hard in a sense that you've grown attachment with the kids and you treat them like your own sons but I think being in the business for as long as I have, you are able to separate that and make the hard decisions. Preparation is everything. We collect a lot of information and now its going back to the books and putting that on paper and making decisions moving forward.
Q How do you think the players worked as a team?
There was a team here before I got here first and foremost like the returning nucleus of players that reflected Dragons hockey did so every single day this year. The thing that I can be most appreciative of from those young men is that they embraced the philosophies that we wanted to add to the current identity. They ran with it, they really did. We had our moments throughout the year whether it was questions and maybe some uncertainty about the direction we were going but they stuck with it and you really started seeing things come to the light in the playoffs and the last month and a half of the regular season. That's promising moving forward because if there is one thing that is truly the strength of this program, it was the comaraderie that was developed in that dressing room. These guys loved each other like brothers.

Q Will any of them be moving up to college level or WHL next year?
Obviously we would have liked to have seen more players graduate on to college hockey and earn scholarships through their play here but now going back to the drawing board. It's 'Well what can we do better?' and 'How can we maximize our efforts to see that happening for our players?' and that's why we are here. It is all about Mission 6 and we only have one player that has secured a scholarship up to this point in time. There's going to be more over the summer here but certainly that is what we are about and we want to make sure that we're giving more players that opportunity. There's a whole list of criteria that you have to meet to be able to achieve that kind of success. The other thing is that you have to be a good hockey player. You have to have a characteristic or trait about your game that is an attractive quality to an NCAA recruiting coach and all of our players have those qualities about them. I think those are the two things and then you got to be a good person. If you are willing to put in the work and you believe in what you are doing and you stay the course to what your actions are bringing about then you are going to have success doing that. Academics, athletic ability and sometimes just a little bit of luck works out for everyone as well. We have two 20-year-olds that will be moving on to college hockey next year.