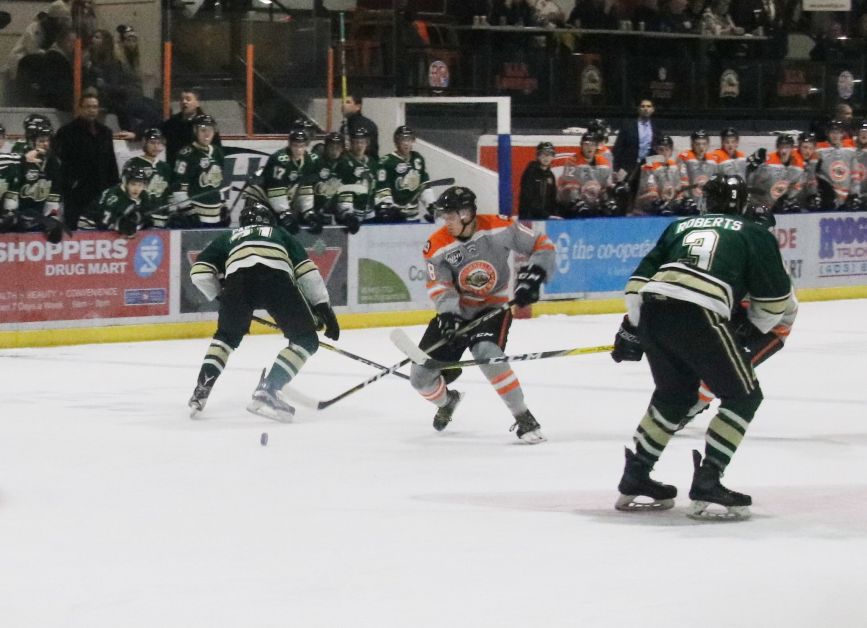 The Drumheller Dragons has been shuffling the deck at the trade deadline.
As per Hockey Canada, the trade deadline this season was January 10 and the Dragons have made a couple moves.
On January 1, the Dragons picked up 19-year-old Josh Laferriere from the Nipawin Hawks. He is a 6' 3" defenseman, originally from Wainwright, Alberta. In the 2017/2018 season with the Hawks, he had one goal and five assists, with 27 PIM.
"Josh has all the abilities to help the Dragons in the back half of the season. He is a dependable defense-first player that can move pucks, kill penalties, and play physically. He is a tremendous young man that will be a great addition in the Drumheller community."
The acquisition of Laferriere completes a transaction initiated in October when the team sent defenseman Gage Misskey to the Hawks.
On January 3, the Dragons moved Joren Patenaude, 19, to the Drayton Valley Thunder for a player development fee.
This was Patenaude's second season with the Dragons, and in his 2016 - 2017 season, he tallied 30 points in 46 games. This year he amassed 10 goals and eight assists in 31 games.
The Dragons also traded second-year Dragon Blake Kleiner to the Kindersley Klippers for a player development fee.