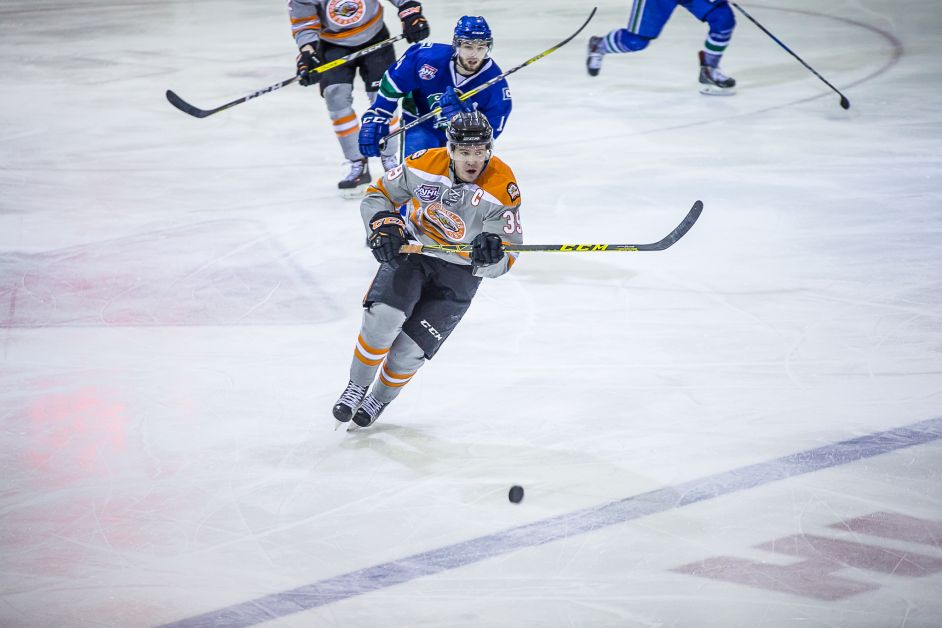 Another former Drumheller Dragon is taking his skills to the collegiate level.
Chad Hurtubise, who captained the Dragons through the 2016-2017 season has committed to Concordia University in Edmonton to play for the Thunder. Coach of the Thunder, Dan Glegloff, is excited to have the 21-year-old forward on board.
"We are very pleased to be adding a quality person like Chad to our program at Concordia University of Edmonton," said Glegloff. "His offensive abilities will be a great asset for us on the ice but we are especially excited for him to bring the same leadership attributes that made him the captain in Drumheller last season."
Last season Hurtubise played 58 games with the Dragons and had 19 goals and 33 assists for 52 points.
The Thunder play in the Alberta College Athletic Conference and Chad will join a number of AJHL alumni including Rory Davidson who was on the Dragons' roster for four seasons, and in the 2014-2015 season had 19 points.