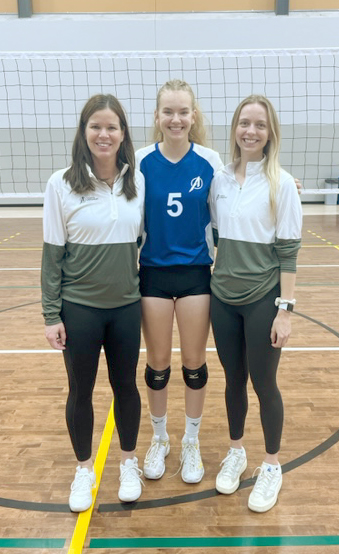 A local volleyball player made the cut and is joining the U16 Team Alberta Volleyball team.
Andi Calon recently spent a week at the University of Alberta trying out for the U16 Team Alberta Volleyball team. She, along with 42 other girls from all over the province, were invited to try out.
Last Sunday, July 9, she received the exciting news she had made the team.
Two teams of 12 girls were chosen for the competition teams and they will travel to St. Catharines, Ontario to compete in the Canada Cup. The Volleyball Canada website states the Canada Cup will bring together Canada's next generation of high-performance athletes to compete for their home province or territory in a national championship.
Andi plays middle blocker for the Canada West volleyball club out of Calgary during the club season and was chosen for the middle blocker position for Team Alberta, too.
She appreciates her club coaches for all their support and teaching and a special thank you to the administrators at St. Anthony's School, Celeste Schrock, Betina Gross and Susan Currie for their help and encouragement and for allowing her to use the school gym for extra practice in the days leading up to the tryout.
The Canada Cup runs from July 20-23 and will be played at Brock University.