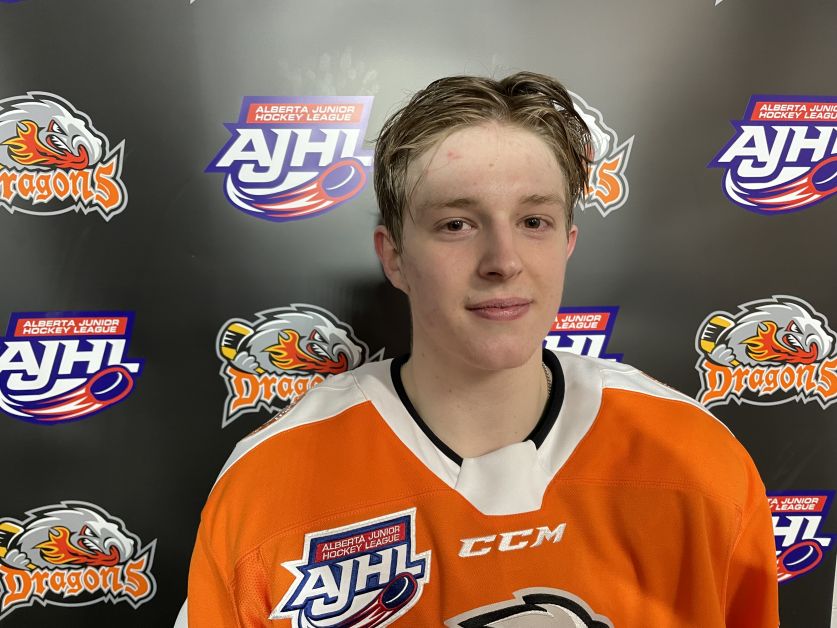 The Dragons have fortified their defensive line by signing Austin Osiowy for the coming season.
Osiowy is an 18-year-old Calgary prospect who is playing this season with the U18 Calgary North Stars AAA team. He is excited to make the jump to Junior A. He played three games with the Okotoks Oilers this season.
"I am so excited, the town is amazing, I went to a game, and the atmosphere was awesome. I am so glad to be here. For me, (Drumheller) is a great place for me to grow as a player and a person. The coaching staff, I have heard great things from."
He looks forward to being a part of the community beyond hockey.
While he is a defenseman, he likes to contribute however he can.
"I am a 200-foot defenseman. I contribute offensively, but I am also very good defensively. I move pucks up and feed the transition very well," he said. "If you need a guy to kill a penalty or block a shot, I can do that. If you need a guy to put pucks on the net and create an offence opportunity, I can do that too. Hockey is a 200-foot game, and if you only play certain parts of it, you are not going to go far."
His goal is to jump to NCAA hockey and keep playing as long as he can.