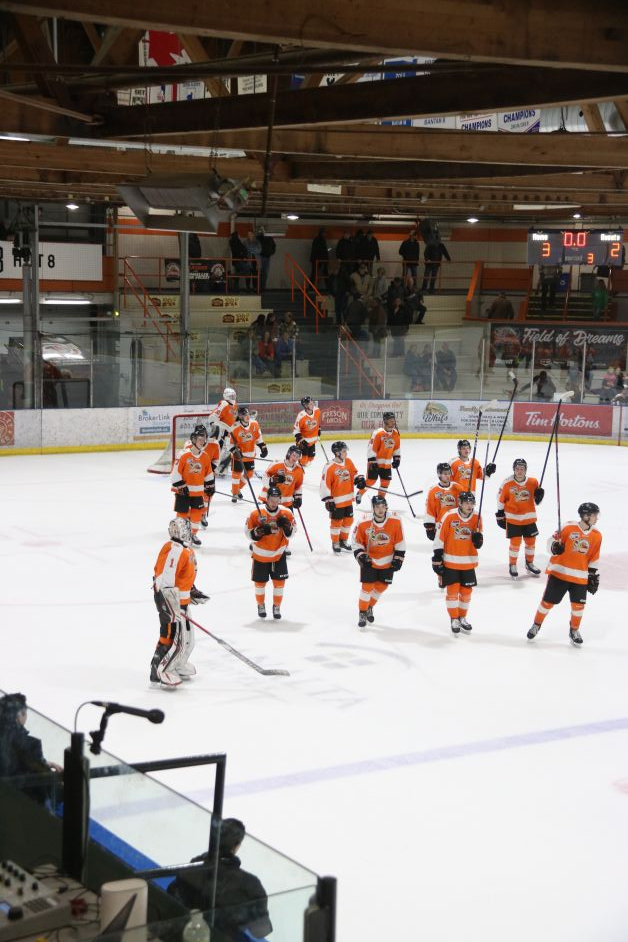 The Dragons are building momentum heading into the playoffs with two crucial wins over the weekend.
The Dragons were reeling after two close losses to the Camrose Kodiaks, and on Friday, they played hard to make sure it wasn't three.
The Dragons hosted the Kodiaks on February 17. The Dragons outshot the Kodiaks in the first period 14-2, and Ty Daneault put the Dragons on the scoreboard 3:52 in. Coy Pighin followed it up a couple of minutes later to lead 2-0 after one. The Kodiaks came back in the second and evened it up with dominating play. In the third period, Daneault scored his second of the game and the winner at 11:27, assisted by Pighin. The Dragons win 3-2.
On Saturday, February 18, the Dragons took on the Olds Grizzlys. The Dragons put on a scoring clinic, with Tate Yule, Sam Simard and Adam Raesler adding three points in the first period. Walker Overwater scored in the second, and Wil Christian opened the third with a goal. Simard capped it off with his second of the game, and 20th of the season as the Dragons went on to a 6-0 win.
On Monday, February 20, the Dragons were in Brooks to take on the Bandits. After a scoreless first period, Connor Poffenroth scored for the Dragons with about six minutes left in the second. The Bandits caught fire in the third, and after two unanswered goals, took the 2-1 win.
With only five games left in the regular season, the Dragons are firmly in fourth spot but are in striking distance to move up the standings.