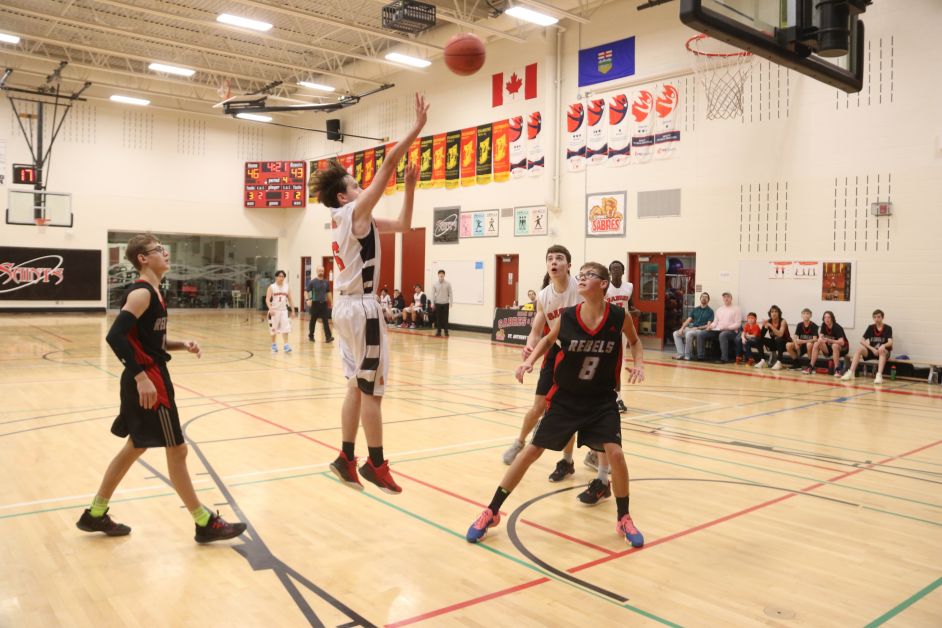 The St. Anthony's Sabres captured the bronze medal at their home tournament last weekend.
The Senior High Boys Sabres, coached by Riley Gaudet, hosted the 18th Annual Sabres Invitational Tournament on January 13 and 14. They invited teams from Acme, Didsbury, and Bashaw.
The Sabres opened the tournament on Friday versus Acme but fell 53-43. Nathaniel Veneracion had a strong game with 18 points.
In their next game, they played the Bashaw Grey team, who were strong, and lost 33-64.
Their results put them in the bronze medal game on Saturday morning versus a second team from Bashaw. The Sabres seemed in control and were up by 10 points in the third quarter. Bashaw whittled away at the lead and was able to tie the game with three minutes left. A solid effort on the part of the Sabres allowed them to hold on for a 52-50 victory.