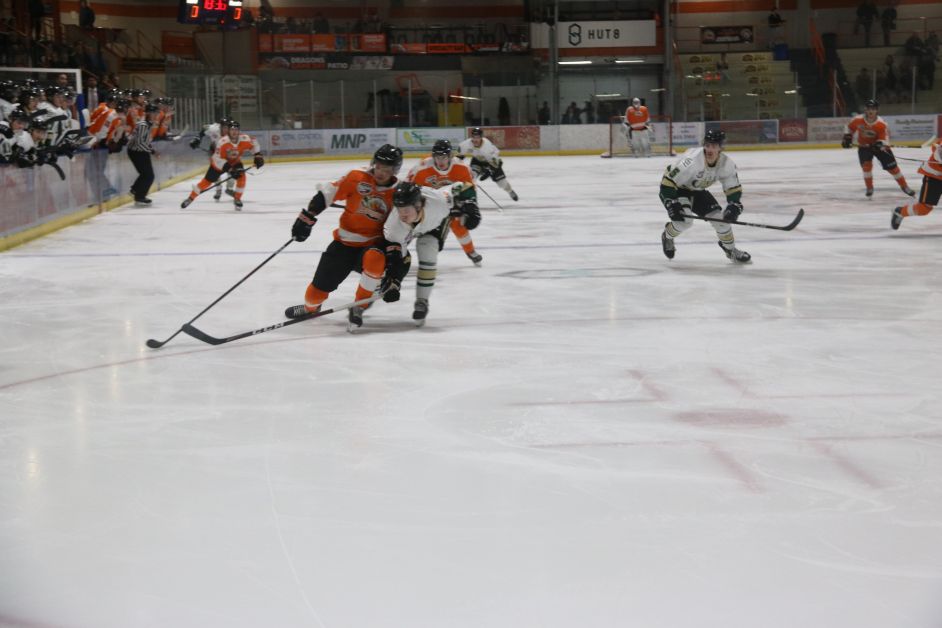 The Dragons had an intense week topping the second-best team in the south and then besting Calgary in overtime.
The Dragons were at home on Friday, November 18 to take on the Okotoks Oilers. The Dragons came out firing and outshot the Oilers 13-6 in the first period Easton Adrian scored with less than four minutes left in the first and carried the Dragons with a score of 1-0 after one.
Okotoks scored 3:09 into the second but Sam Simard kept the Dragons ahead 2-1 after two. Coy Pighin put the Dragons up 3-1, but Okotoks answered back with a goal. It wasn't enough as the Dragons went on to a 3-2 win over the Oilers who are in second place in the AJHL Vittera South.
The Dragons were on the road to close out the weekend and headed to Calgary to take on the Canucks on Saturday, November 19. The Dragons drew first blood as Tanner Dawkins scored on the powerplay. Calgary however evened it up to end the first, tied at one.
Calgary scored the lone goal in the second period, but Simard started the third on fire scoring at 1:58 and again at 3:11, to go up 3-2. With less than five minutes left, Calgary scored and forced overtime. Just 36 seconds into the extra time, Ty Daneault scored his 14th of the season to win the game.
The Dragons have a three-game homestand this week with a chance to make some gains in the south. On Tuesday, November 22, they host the Olds Grizzlys, Results not available at press time. On Friday, November 25, they play the Blackfalds Bulldogs, and wrap up the weekend on Saturday, against the Camrose Kodiaks.