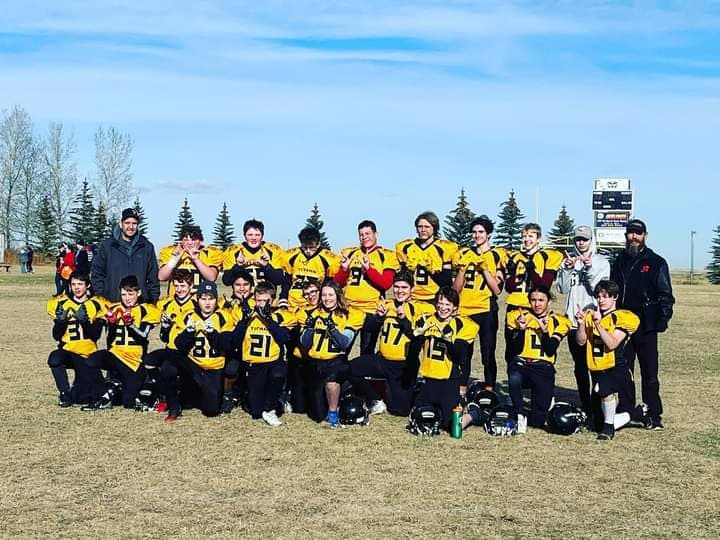 The Bantam Titans wrapped up their season on Saturday, winning bronze in Tier 1 Nine-a-side Central Alberta Football League.
Last week the Bantam Titans went up against the league's top team, Olds in the first round of playoffs. Olds handed them a defeat, putting them in the bronze medal game.
The Bantams were in Strathmore on Saturday, October 29. The two met previously this season and battled to a 49-49 tie. This time the Titans were on their game, cruising to a 58-12 win.
"It was a great finish to the year," said head coach Brad Iverson. "We tied them earlier this year so it was really an all-around game with offence and defence, and special teams caused some turnovers, so it was a great game all around."
The accomplishments of the team are especially great with such a young squad, and it also bodes for a bright future.
"We have 18 kids returning and only six moving up to senior. We have an excellent base for next year," said Iverson. "It has been a great year overall, considering how young we were."
He said what set the team apart was they were able to build confidence throughout the season, even when they were overmatched with bigger teams. He adds the support of the organization, fans, and parents was incredible.
"It would have been tough to put it all together if it weren't for the parents and the board," said Iverson.