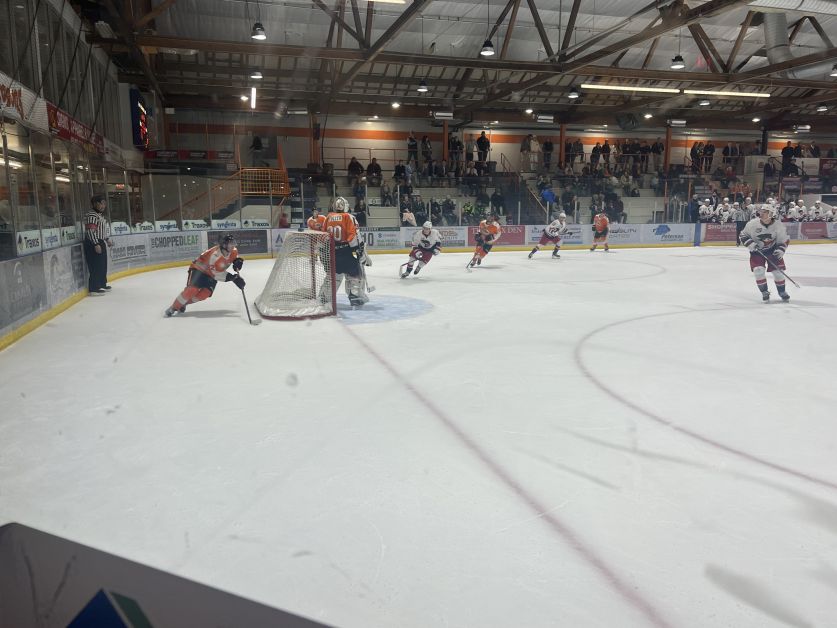 The Dragons had a tough week, facing the two top division-leading teams in the league.
The Dragons headed north on Wednesday, October 26, to take on the Spruce Grove Saints which are leading the North Division. The Dragons outshot the Saints 15-5 in the first period, but it was Spruce Grove that ended up on the scoreboard first. With less than a minute left in the first period, Connor Poffenroth evened up the score.
Spruce Grove went ahead in the second period. But Adam Raisler scored midway through the third period to tie the game on the powerplay. The game went to extra time and the Saints scored at the 4:52 mark of overtime to take the 3-2 win.
On Friday, October 28, the Dragons were back on home ice to take on the Brooks Bandits, who are tearing up the league with a 16-1-1-1 record. Again the Dragons outshot their opponent, but Brooks was finding the net and led 6-0 after two periods. Coy Pighin scored his first as a Dragon in the third period, making it a 6-1 loss.
On Saturday, October 29, the Dragons completed the home and away series with Brooks. This time the Dragons scored first, with Raesler finding the net unassisted 3:26 into the game. After that, the Bandits scored at will, with one in the first period, five in the second and three in the third. Jacob Goudreau scored at the 7:20 mark of the third period, and Raelser scored his second of the game with less than five minutes left, but this one was in the book for the Bandits winning 9-3.
The Dragons hope to get back over .500 this week, hosting the Okotoks Oilers on Friday, November 4, and then heading to Camrose to play the Kodiaks on Saturday, November 5.