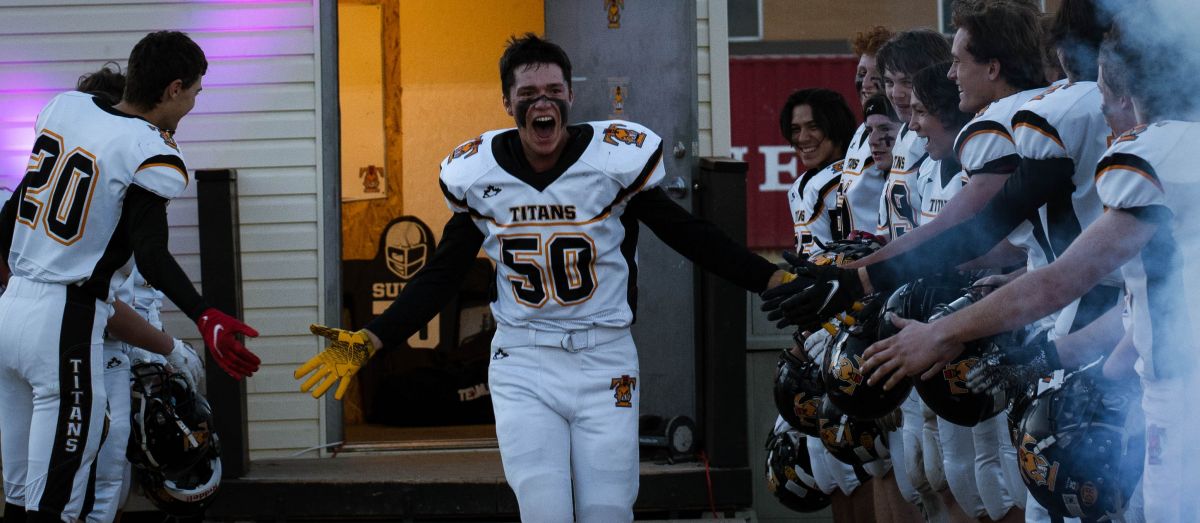 The Drumheller Senior Titans took a moment to honour their senior players who will be graduating this year and heading on to their next steps in life.
The Titans hosted Carstairs on Friday, October 14. The Titans will see 10 players graduate this year. They were honoured by the team, coaches, and fans before they headed out onto the field.
As for the game, the Titans knew they were facing a new and inexperienced team. It allowed them to work on their game as they cruised to a 69-0 victory.
"With a score like that, it doesn't really speak to the whole process of the game," said head coach Ken Fournier. "When you see a team for the first time you don't know what kind of team to prepare for offensively or defensively. They have some guys with a lot of guts and a lot of speed. Being the fact they had no Grade 12 and 16 Grade 10s, if that group can stay together, they will be more competitive next year."
The Titans were able to dust off the playbook and work on their execution in an in-game setting. That doesn't mean it was not competitive.
"I thought we did a pretty good job of spreading the ball around, but we definitely made some mistakes," he said. "There were some broken plays and there were moments in the game they were disrupting us offensively."
"We saw a tight formation on the defensive line, which is something we haven't seen before and we had to adapt to it early. They battled to the very last play."
The Titans have a week before playoffs begin. Fournier said they are looking at trying to arrange an exhibition game to keep brushing up on their execution before the postseason.