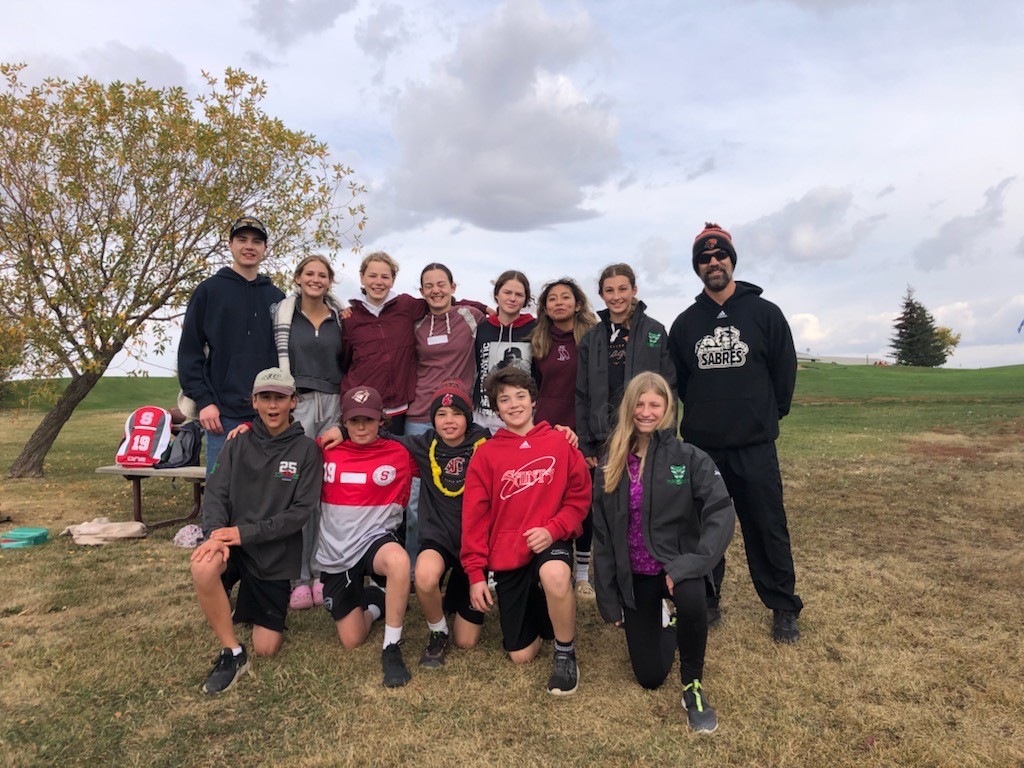 A total of 12 St. Anthony's School students participated in the South Central Zone Cross-Country Running Championships, which was held at the Trochu Golf Course, on Wednesday, October 5. The top performer for St. Anthony's was Weston Christianson, who finished with a top 10 performance, placing ninth overall with a Bantam Girls time of 9:23 in the two kilometre race. Eli Eddy on the Saints Junior High squad finished 61 out of 121 total runners with a Midget Boys time of 9:12 in the two kilometre race; the Midget Boys category had the most competitors out of any race.
On the Sr. High side, the Sabres were led by Shaylen Farwell finishing 28th overall, narrowly missing out on qualifying for Provincials, with a time of 22:13 in the 4 kilometre race.
The St. Anthony's Jr. High Cross-Country Running team tied for 5th place overall in the 2J category.
Coach Makse was very impressed with the overall results and achievements during Zones. He noted for practices athletes were bussed to run up and down the hills behind the museum and this allowed the runners to excel with the hills on the Trochu course.
Coach Makse is already looking forward to next season and plans to add additional routes for training as well as increase the number of runners heading to Zones next year.