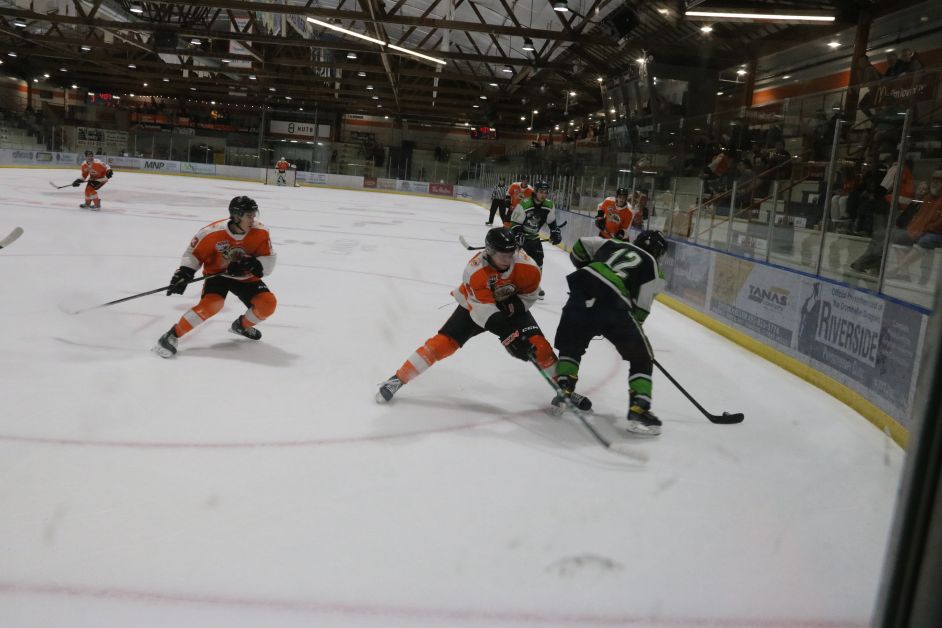 The Dragons have been busy this week in the heart of preseason exhibition play.
On Wednesday, September 7, the Dragons were in Brooks to take on the Bandits. Brooks didn't waste any time and scored 40 seconds in. Adam Raesler answered back eight minutes later on the powerplay, but Brooks led 2-1 after one.
Brooks added another early in the second, but Hayden Prosofsky added one to bring it closer and Kai Matthew tied it up unassisted. That lasted about 15 seconds before the Bandits scored again, leading 4-3 after two.
The Dragons and Bandits traded goals through the third period with Prosofsky adding his second and Will Christian adding another. Two unanswered goals down the homestretch sealed the Dragons' fate as the Bandits went on to an 8-5 win. The Dragons outshot Brooks 38-33.
On Friday, September 9 the Dragons were back on home ice to take on the Calgary Canucks. Calgary led after the first period with a lone goal, but Coy Pighin tied it up in the second. In the third period, the Dragons went on a tear with thee goals coming from Jacob Goudreau, Ty Daneault and Caden Heins, as the Dragons went on to a 4-1 win.
The next night the two teams were once again face to face, this time in Calgary. This time Ryan Duguay took the lead for the Dragons after one with a short-handed goal. Calgary tied it up after two. In the third period, Vann Yuhas put the Dragons up 2-1 but Calgary tied it back up to force overtime. Tanner Dawkins scored his second of his exhibition season just 17 seconds into the first overtime for a 3-2 win over Calgary.
On Sunday, September 11, the Dragons were in Olds to play the Grizzlys. Previously the Dragons shut out the Grizzlys in the first game of the exhibition season, and Olds didn't forget. Raesler took the lead for the Dragons 3:01 into the game, but Olds tied it up. Raesler scored his second as the Dragons went ahead 2-1 after one. Olds caught fire in the second adding three goals, and one more in the third and went on to a 5-2 win.
The Regular Season begins for the Dragons this Friday, September 16, as they head to Canmore. Their home opener is Saturday, September 17 against the Brooks Bandits.