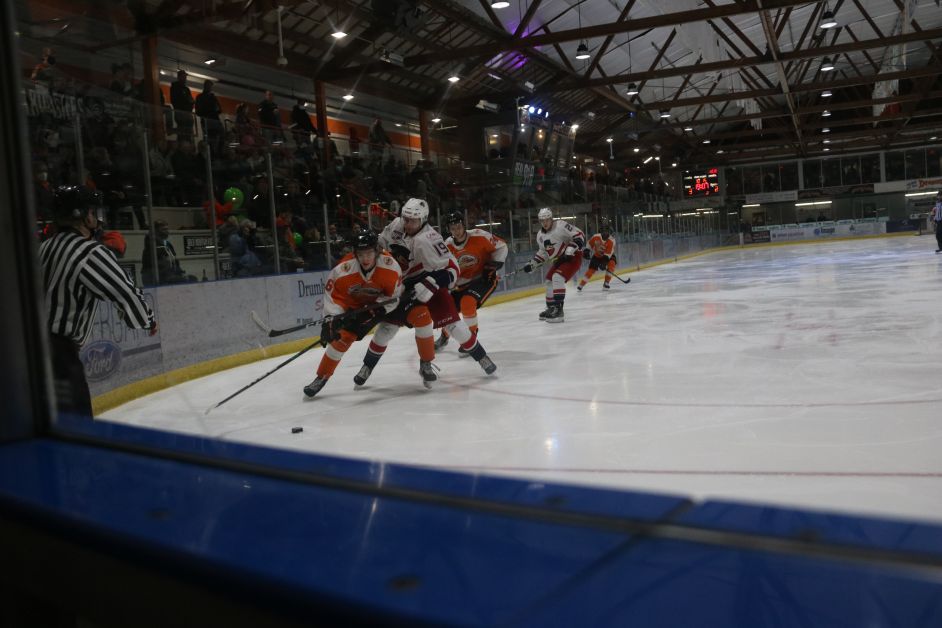 The Dragons wrapped up the 2022 regular season with a big win over the top team in the country and are on to play the Calgary Canucks in the first round of the playoffs.
The Dragons secured second place in the AJHL Viterra standings behind the Brooks Bandits, in which they played a home and away series to finish the regular season.
The Bandits were in the Dragons' Den on Friday, February 25, and fans were treated to a high-scoring, fast-paced exciting game. Carter Belitski opened the scoring for the Dragons midway through the first period on the powerplay. While the Bandits tied it up five minutes later, it took less than a minute for Kiano Robinson to put the Dragons back on top. Again the Bandits tied it, but just nine seconds later Ty Whitford put the Dragons up 3-2 to end the first period.
A penalty at the end of the first put the Dragons on the powerplay to start the second and Ty Daneault put the Dragons up 4-2. The Bandits clawed one back, but Beltiski scored his second of the game 4:27 into the period to go up 5-3. The Bandits got hot and rattled off three goals to take the lead, but Hayden Prosofsky scored a powerplay with less than two minutes in the second period left to tie the game at 6.
It took the Bandits 2:49 to get the winner in the third period as the Bandits won 7-6.
The next night the Dragons were in Brooks to close out the regular season. This time Brooks scored first and led 1-0 after one period. Daneault tied it up midway through the second, and then Kody Willick put the Dragons up 2-1, five minutes into the third. The Bandits tied it up, but Luke Fennig scored the winner with 10:41 left in the game for the Dragons' final victory of the regular season.
The Dragons finished in second place in the south with a 34-18-8 record and fifth-best in the league. This put them on to face the Calgary Canucks in the first round of the playoffs.
Their post-season begins on Friday, March 4, and Saturday, March 5 at home. Games start at 7 p.m.