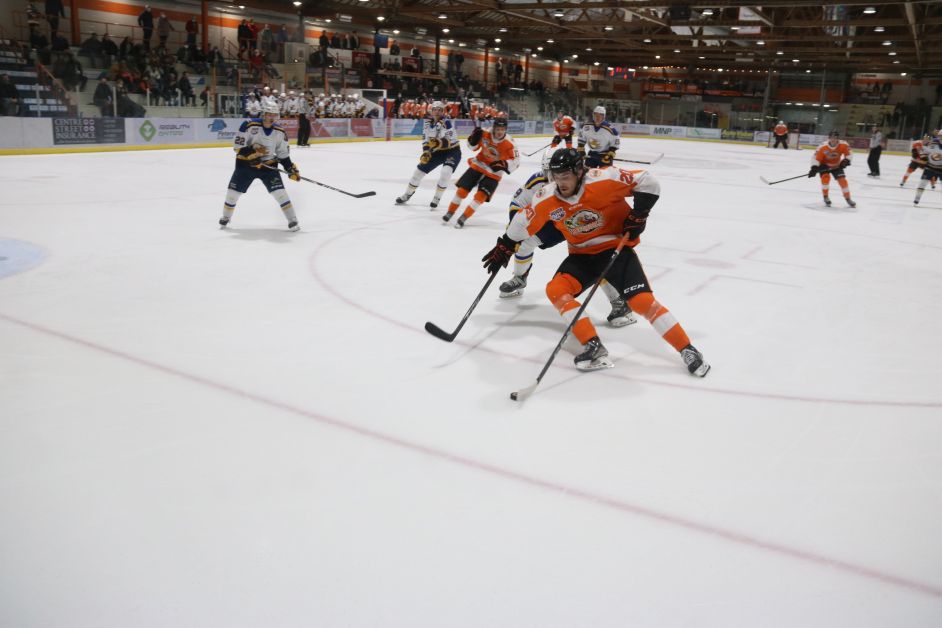 The Dragons were on an extended road trip over the weekend facing three teams in three days.
On Friday night, October 29 they were in Drayton Valley to take on the Thunder. The two teams met on the previous weekend in Drumheller where the Dragons were victorious.
After a scoreless first period, the Thunder went up by two goals in the second. Luke Fennig drew them closer, scoring with five and half minutes left in the period. At the eight-minute mark of the third period, Grayson Dietrich tied the game on the powerplay. The game went to a shoot-out, where the Thunder connected on three of their shots, to the Dragons two, securing the win.
On Saturday night, October 30, the Dragons were in Grande Prairie. The Storm scored in the first period, but Fennig tied it up at the midway point of the second. The Storm added one more to lead 2-1 after two periods. The Storm went up 3-1 early in the third, but Zach Burns added a goal to make it 3-2. It wasn't enough as the Storm added one more for a 4-2 win.
The Dragons concluded the weekend with a matinee against the Whitecourt Wolverines on October 31. After a scoreless first period, the Wolverines got the jump scored three times before Dietrich found the net for the Dragons on the powerplay. It was as close as they would get as the Wolverines added an empty-netter with three minutes left to go on to win 4-1.
The Dragons will be home this coming weekend to take on the Brooks Bandits on Friday, November 5, and then the Calgary Canucks on Saturday, November 6.