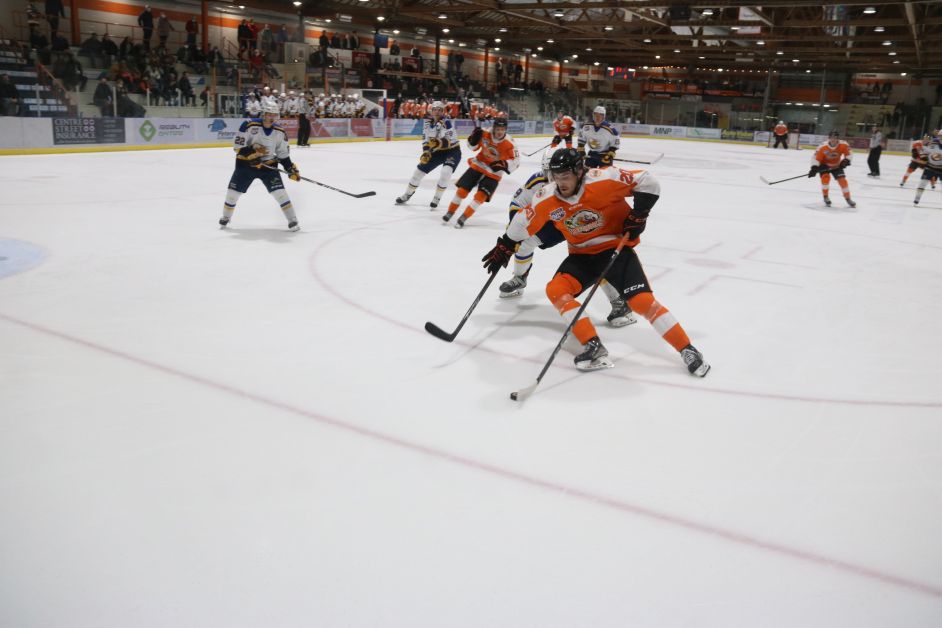 The Dragons had a chance to see how they match up against strong North Division teams, and the outcome was respectable.
The Dragons were at home all weekend as they faced the Fort McMurray Oil Barons on Friday night, October 22 at home.
Kasey Hiemstra drew first blood just 1:56 in to put the Dragons up. Cyle Clayton scored five minutes into the second period, but the Oil Barons answered back to end the period, 2-1 Dragons.
In the third, Luke Fennig added one at 8:42, and then Hiemstra notched his second as the Dragons went on to win 4-1. Dragons outshot the Oil Barons 23-16.
On Saturday night, October 23, the Dragons were back on home ice to face the Drayton Valley Thunder. Again the Dragons jumped out ahead in the period on a goal by Sam Losinski. The Thunder tied it up in the second, but at 5:27of the third Hayden Prosofsky scored the winner as the Dragons went up 2-1. Dragons outshot the Thunder 29-17.
This weekend the Dragons head north. On Friday, October 29, they are back on the ice against Drayton Valley, and then Saturday, they are in Grande Prairie to take on the Storm. On Sunday, they finish off against the Whitecourt Wolverines.