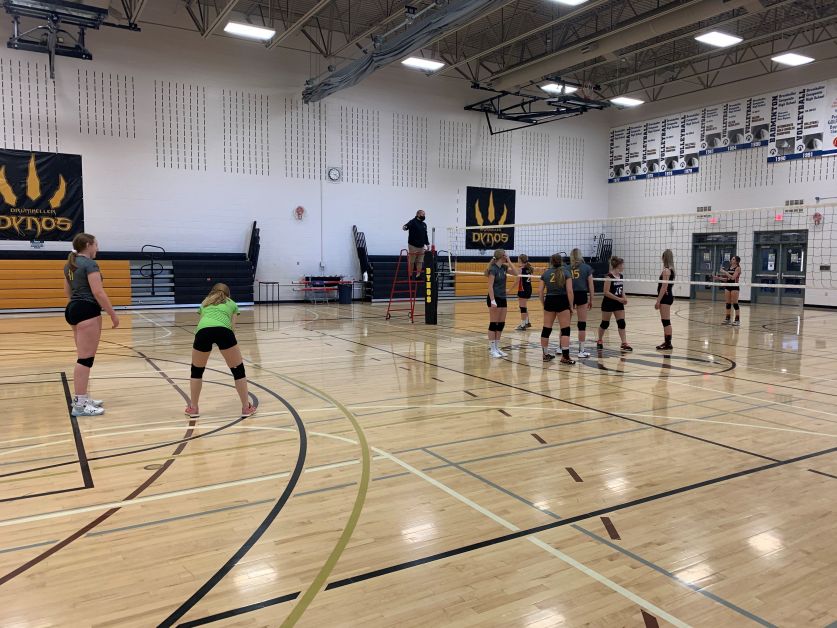 The DVSS Senior girls Dynos were happy to be on the court to play as they hosted a four-team tournament over the weekend.
School sports are very different, especially indoor games, to adhere to COVID-19 protocols. Because of this, there are no spectators, and all physical distancing measures are in place including regular sanitization of the nets and balls as well as scheduled hand sanitization breaks. DVSS live-streamed the games on its Facebook page for spectators
The tournament includes a cohort of teams from Oyen, Delia, and Consort.
Coach Erica Crocker said the team played well, and they were able to take away a third-place finish.
She said, overall there were some outstanding performances from her players, especially Grade 12 Randi Gill and Kelsey Sharpe. Rookies Piper McCluskey and Ella Schille also did an excellent job.
Next week they play the same cohort group, which will be the final tournament for the Dynos in their short season.