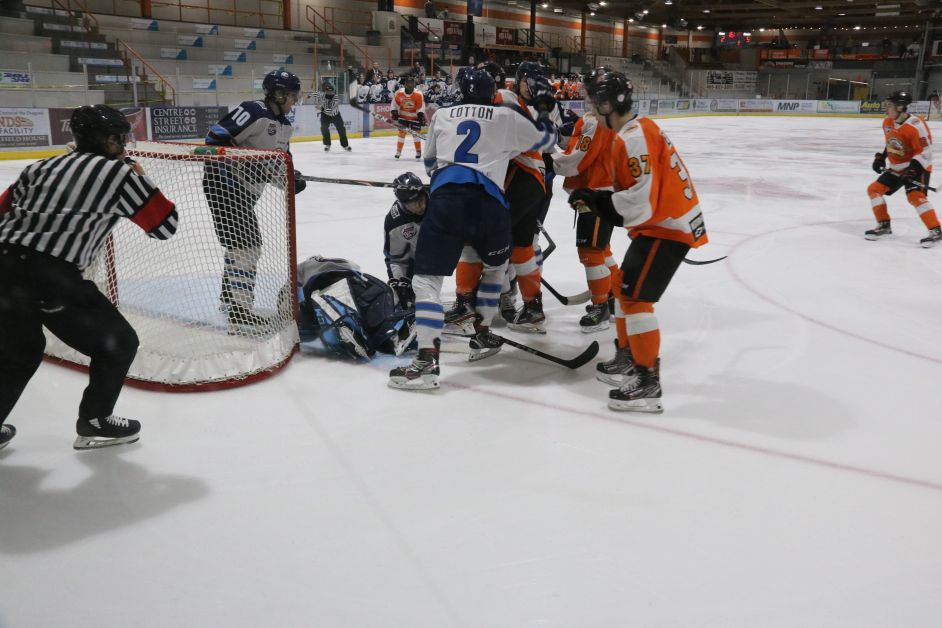 The Dragons stumbled out of the gate of the regular season, falling in two games versus the Canmore Eagles.
The Dragons travelled to Canmore on Friday, November 13. After a scoreless first period, Grayson Dietrich put the Dragons on the scoreboard, but the Eagle's answered back 10 seconds later. Kasey Hiemstra put the Dragons ahead again, but the Eagles tied it up to end the period.
Canmore scored two more in the first half of the second period, but Luke Finnig drew the Dragons closer with 23 seconds left. It was too little too late as the Eagles won 4-3. Dragons outshot the Eagles 39 -34.
On Saturday, November 14, the Eagles came to the Dragons' den for the second game of the series. The Dragons outshot the Eagles 13-7 in the first, but the Eagles scored two, to the Dragons' one, from Dietrich on the powerplay. The Eagles took over in the second period with three straight goals before Hiemstra scored shorthanded with 13 seconds left in the period.
Tyson Gross scored on the powerplay 8:18 into the third, but an empty-net goal from Canmore put it out of reach with a 6-3 win.
This Friday, November 20, the Dragons host the Olds Grizzlys and then on Saturday travel to Olds to complete the weekend series.