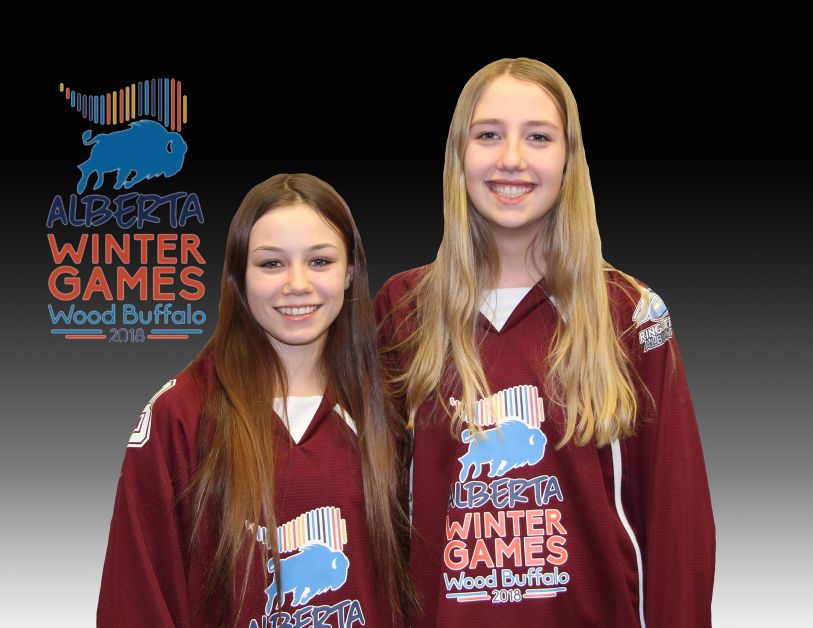 Four individuals will be a part of the Alberta winter games in Fort McMurray come February 16.
The weekend event features an array of sports for athletes to compete. This includes archery, speed skating, snowboarding, squash, synchronized swimming, volleyball, wrestling, ringette, hockey, freestyle skiing, fencing, curling, cross country skiing, biathlon, badminton, and gymnastics.
Hailey Kenney of Rockyford area and Madison Wheeler of Standard will be playing on the girls ringette team. The 16 - csyear - old's are extremely excited to be attending this year's games.
"I look forward to mostly playing with my friends, especially since they are coming to the winter games so it makes it more fun," said Wheeler.
Wheeler is a forward and currently plays on the Rockyford U19A Big Country team and attends Wheatland Crossing School. She has been playing since she was five with 11 years experience playing ringette.
This is Kenney's second Alberta Winter Games as she also participated in Medicine Hat 2016 Winter Games with the Zone 2 team. They placed fourth that year. She plays defence and also plays on the Rockyford U19A Big Country team and attends Wheatland Crossing School. She has played ringette since she was four years old with now 12 years experience in the sport.
"It's really cool because the last time I went, we were representing people from our zone," said Kenney. "Definitely [looking forward to] getting more skill and experience because it is very high skill from the highest competition so I'm definitely working my hardest to try and get gold."
Tryouts began last December in Indus, Airdrie, and Chestermere. Each player was required to attend all three as each had different components that were focused on.
"The one was all skill and then there's half skill, half play-time, and then one is just full playing time," explained Wheeler.
The eight zones compete against each other to win.
"The top two out of each pool play off and then the winners get to go to the gold medal game and the losers get to go to the bronze medal game," explained Kenney.
Drumheller resident Brian Curran is acting as mentor for the male hockey team and 12-year-old Chase Walker of Byemoor will be one of the hockey players under Curran's wing.
The winter games are expected to run from Friday, February 16 to Monday, February 19.