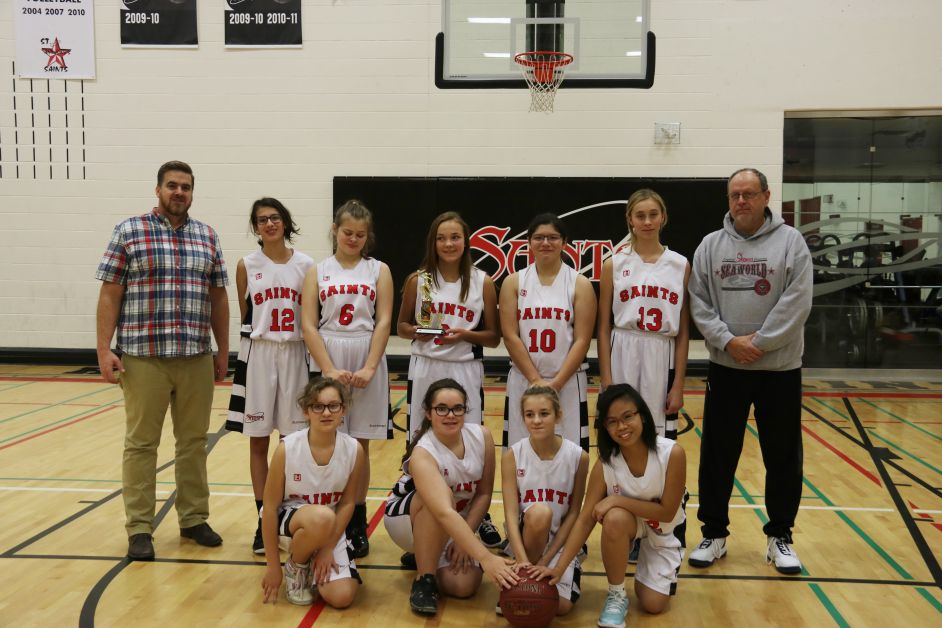 The girls Junior B St. Anthony's Saints basketball team wrapped up their season in tournament play in Three Hills.
The Saints were in Royals' territory on Saturday, February 10. They began tournament play versus the home team Three Hills.
The team met earlier this season at the Saints' home tournament, with St. Anthony's winning. This time the Saints had a slow start and the Royals jumped out to an early lead. The Saints had a strong final quarter, but it was too little too late as they fell to defeat, 26-16.
The second game was against Olds Koinonia Christian School and again the Saints fell behind early to the bigger team. They rallied late in the game, but they couldn't make up the difference and fell 42-18.
This put them in the C Final to play the DVSS Junior B Dynos. After another slow start, the team began to find their stride in the second quarter and continued to extend the lead, winning 22-8.
This wraps up the season for the Saints. The team managed six wins and seven losses over the season. All the players made progress improving their skills and team play.