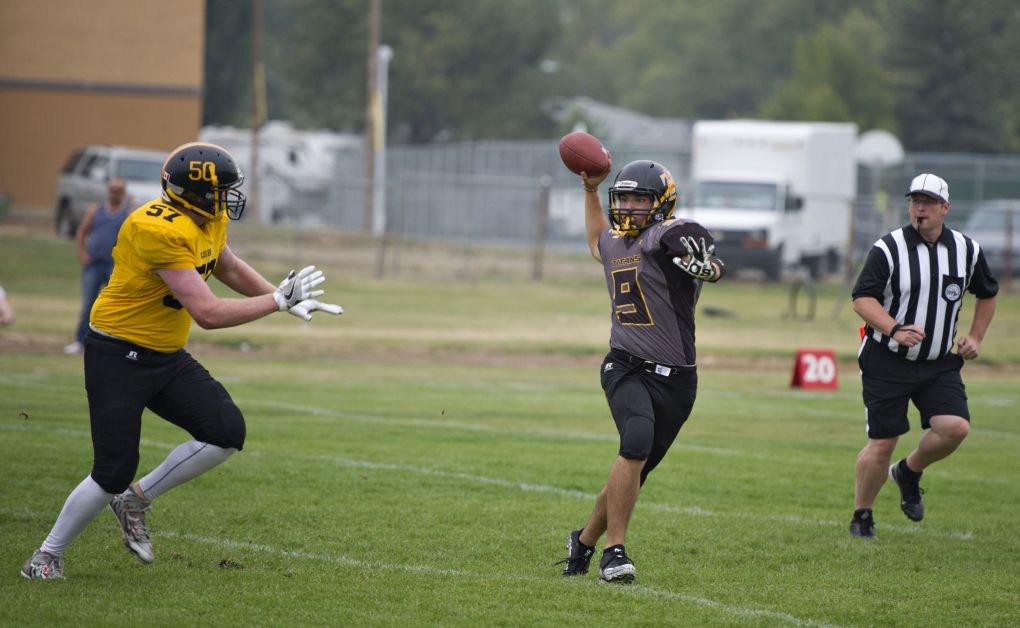 The Senior Titans are sporting a 2-1 record after a convincing win at home versus Olds.

The Titans started the season rolling with a win over Pincher Creek but lost to Canmore 15-25. Last Saturday they hosted Olds and trampled the Spartans 41-6.

Coach Ken Fournier likes his team's progression. In fact, he felt that the Canmore loss was in reach.

"We fumbled the ball five times and turned over three times at our own 30-yard line. So when you look at the score that makes all the difference," said Fournier.

They cleaned up some of those mistakes versus Olds last Saturday night. Derrick Carrier led the team with three touchdowns. Despite this, Fournier says there is still room to improve.

"We still racked up penalties," he said. "We had two touchdown plays called back and a few drives that were halted because of penalties."

"We have the ability to score, we just have to be more disciplined on retaining position to be able to strike."

One boost the team has had of late is a longer bench.

"We went into our first game with 18 dressed. At this game (Olds) we had 33. We have had a large jump in players and it helps improve the quality of practice," said Fournier.

"With these type of practices that are more structured, we can move young players forward, and add depth to key positions."

The Titans will have their work cut out for them this coming weekend as they travel to Taber to play W.R. Myers. They are currently ranked third in Tier IV.

"They are always a strong team and had a very strong running game last year. We are going to have to potentially look at eliminating their large runs," said Fournier.