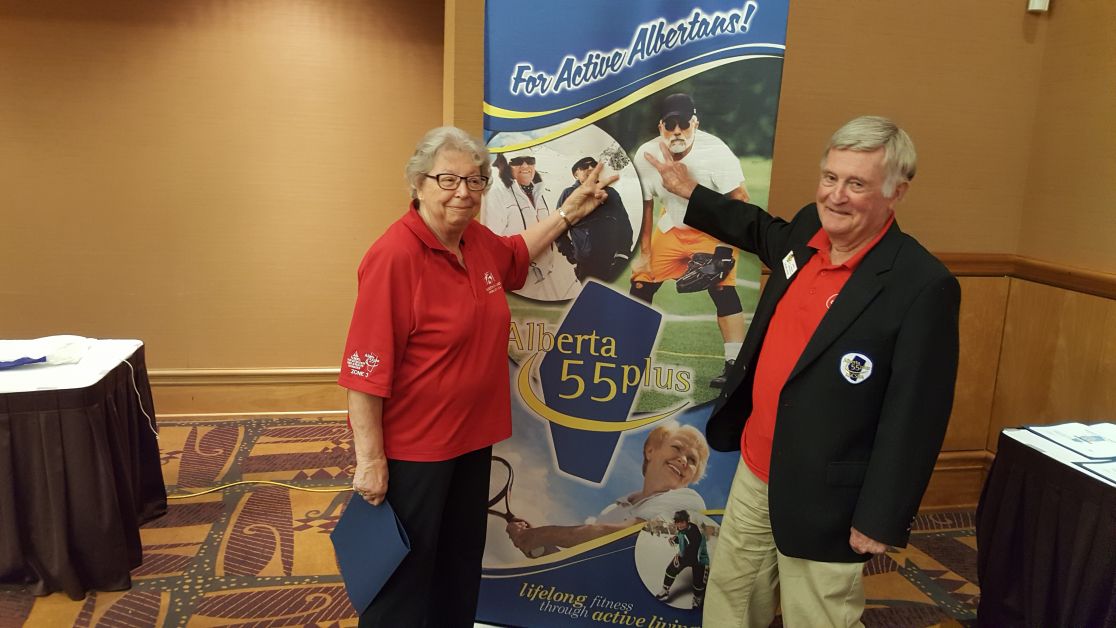 Alberta 55 Plus is sponsoring the Calgary 55 Plus Summer Provincial Games from August 10 - 12 at a variety of venues throughout Calgary. Individuals will participate in Track and Field, Slo-pitch, Tennis, Swimming, Ice Hockey, Cycling, Badminton, Pickleball, Golf, Horseshoes and 5 Pin Bowling.

Drumheller will be well represented with a total of 12 participants in 5 sports. Over 900 participants are expected to attend, with opening ceremonies and banquet on, Thursday, August 10.

Medallists from these games will qualify for the Alberta team going to the Canada Games in August 2018 in New Brunswick.

The last summer games were held in Strathmore, Alberta in 2015 and there were Drumheller participants in three sports.
This year, 9 of the 18 member bowling team are from Drumheller, Phil Wade is playing slow-pitch, Ron Bell is competing in golf and Jim Millman will compete in cycling - both the recreational 10 km and the 40 km road race.
Bowling members include Remie DeFoor in the men's scratch division, a 55 plus team made up of Mike and Barb Barker,
Linda Traquair and Daryl Saboe and a 70 plus team - Wendy Sisson, Sandra Irwin, Ron Keats and Richard Nodder.

The Drumheller participants are part of Zone 2 - Big Country Seniors Sports Society which stretches from Banff to Hanna.
The Zone will send over 190 participants to the Games and will have representatives in all sports.

Following the Calgary Summer Provincial Games in August, members will focus on preparing for the fall games to be held in High Prairie on September 14 - 16.

Currently, four individuals have qualified for floor shuffleboard and two individuals will represent the Zone in cribbage. The Craft competition will occur on August 18 and 19.

Watch for the results of these competitions.
(Photo Submitted)