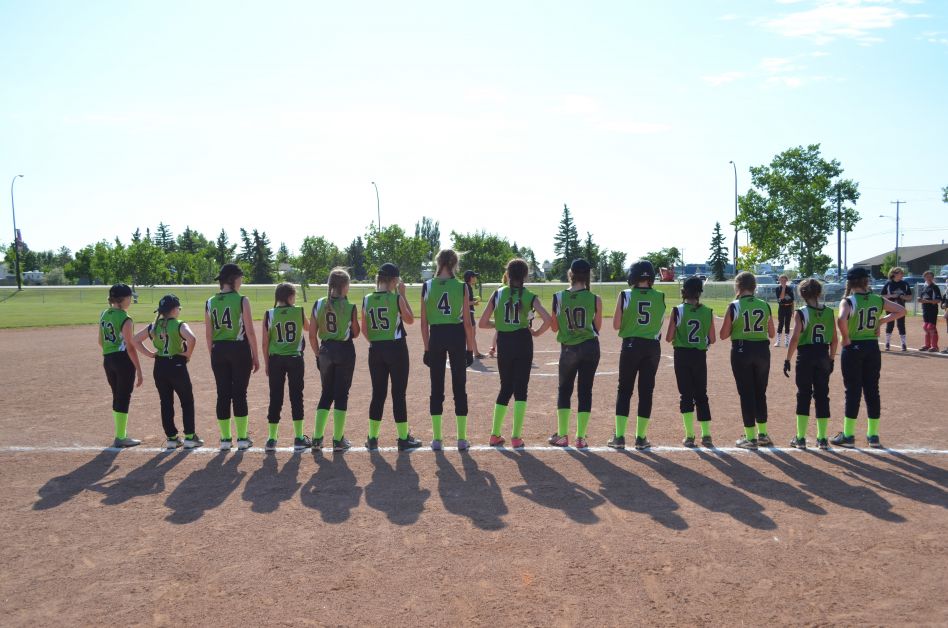 The Drumheller Girls Softball Association (DGSA) season finally came to an end on July 7, 8, and 9.
"They had a lot of fun and it was a learning experience for some and it was great for all. I'm sure they are all going to come back next year," said DGSA president Kent Jensen.
Starting from top to bottom in age, the U16's placed 5th at their provincial tournament in Stettler.
The girls had played four back-to-back games in weather easily over the 30-degree mark.
"They lost the tiebreaker to get into the final four so they ended up in fifth place overall," said Jensen.
The U14's lost three games and won one at their provincial tournament. As for the U12's, they lost to Innisfail.
So far, four to five girls will be moving on to the U19 team next year.Registration for the league will start in September at the Sports Expo.