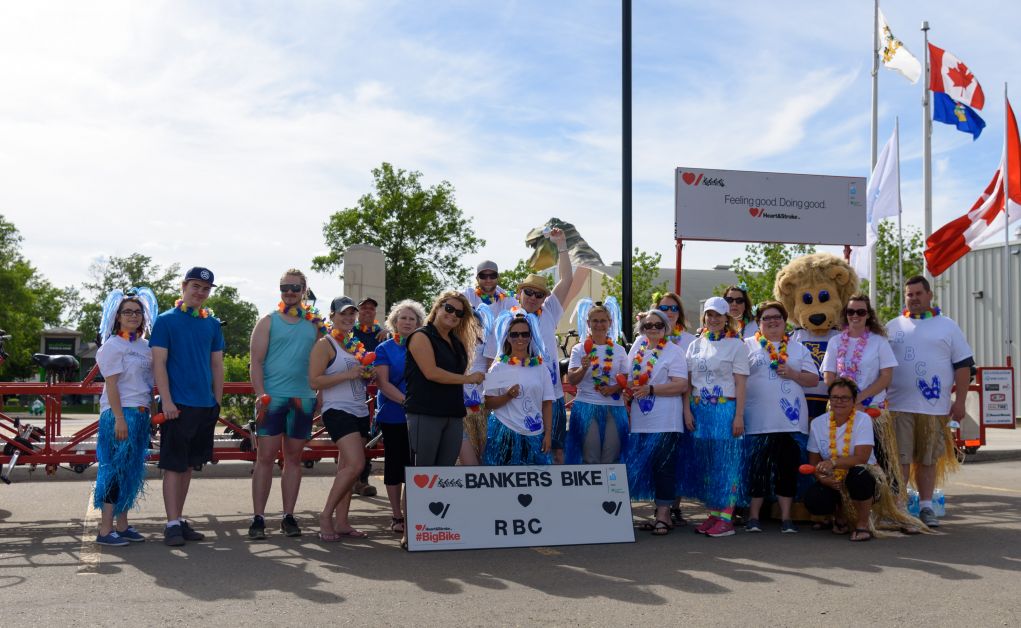 The RBC gold medal team presents a cheque to Heart and Stroke Foundation area manager Josie Doll. The Big Bike is structured to hold 29 bikers including the driver to make a total of 30 people at any given time.
RBC, Scotia Bank, CIBC, and Western Financial participated in the Big Bike Ride held by the Heart and Stroke Foundation on a trail around town in support of critical heart and stroke research on Tuesday, June 6 at the Badlands Community Facility in Drumheller.
"A lot of it's about team building, about getting out, getting active, getting your heart rate going, and that sort of thing," said Josie Doll, Heart and Stroke Foundation Area Manager.
The groups raised over $10,000 with RBC taking on their fourth year and becoming a gold medal team after raising more than $5,000. Medals are awarded to teams that reach and or exceed the $5,000 goal.
"That's a lot of money to raise from a small town especially," said Doll. "We were lucky to have a very beautiful day – clearly great people involved in doing that for us."
Each bike holds 29 riders with the addition of a driver who announces and plays music during the ride.
"It's quite a unique experience really for people to get on there and to see it moving," said Doll. "There is no motor, so we actually do pedal that thing. It can be hard work but everybody had a lot of fun on it so we'll be back again next year."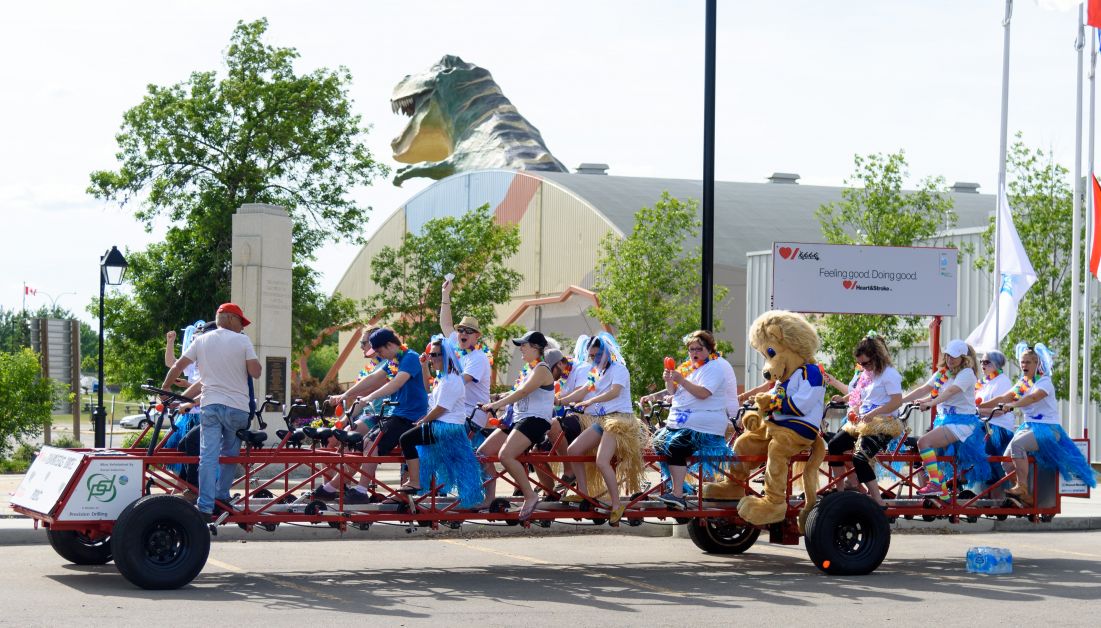 The Heart and Stroke Foundation plans to reach a southern Albertan goal of $75,000 in support of Heart and Stroke research this year. So far, a grand total of $60,000 has been raised across the southern half. The bike itself can be found all across Canada but two can be found in the province during the summer months.
"It's really like you are part of something very large," said Doll.
The money raised usually goes towards research at Universities like the University of Calgary and the University of Alberta.
"There are a number of things where the money goes," said Doll. "We placed AEDs throughout the country – that was part of the plan last year so we have 8,000 of them across Canada."